One of the most basic principles of behavioral science is that rewarded behaviors are more likely to be repeated. This principle is referred to as reinforcement, and it affects everyone -- pets, children, and adults.

Positive reinforcement occurs when a behavior is followed by an event that increases the chances that the behavior will be repeated. This process can take many forms. For example, positive reinforcement could include receiving money for a job well done, getting a compliment from a friend after you've lost weight, or giving your child a treat for being good. In each case, the chance of the particular behavior (doing a good job, losing weight, and being "good") being repeated is likely to be improved because it is associated with a pleasant event. Positive reinforcement is a great strategy for creating new behaviors.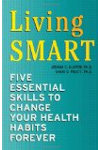 Positive reinforcement means actively looking for positive behaviors or the absence of negative behaviors and offering praise and rewards for this. In short, you want to catch your child doing something right. It requires some thought and energy on your part to determine how you will offer praise or rewards. But the long-term payoffs are often substantial. Positive reinforcement will improve your relationship with your child because she won't feel bad about herself or be angry with you for taking something she likes away from her.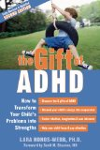 Continue Learning about Mental Health