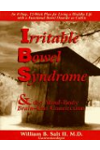 Journaling is the act of expressing your deepest thoughts and feelings by putting words to your inner life and then putting these words on paper. Journaling is a mental, emotional and spiritual exercise that helps you build strong "emotional muscles" to deal with life's difficulties and uncertainties. In identifying your negative thoughts and beliefs and cultivating positive, healing ones in their place, journaling helps you discover your sense of purpose and meaning in life, as well as your relationship to a higher power.

Research has demonstrated that expressive writing about emotionally traumatic experiences (journaling) improves your health by releasing painful emotions and helping you change the meaning of your "story" about life or illness. A study in the Journal of the American Medical Association showed that writing about stressful life experiences improved symptoms of asthma and rheumatoid arthritis.

Another important use of journaling is processing your difficult emotions and stressful experiences before they lead to physical or emotional illness. Journaling helps you to recognize and manage your stress, alter the meaning of illness and overcome negative thought patterns.