Journaling is the act of expressing your deepest thoughts and feelings by putting words to your inner life and then putting these words on paper. Journaling is a mental, emotional and spiritual exercise that helps you build strong "emotional muscles" to deal with life's difficulties and uncertainties. In identifying your negative thoughts and beliefs and cultivating positive, healing ones in their place, journaling helps you discover your sense of purpose and meaning in life, as well as your relationship to a higher power.

Research has demonstrated that expressive writing about emotionally traumatic experiences (journaling) improves your health by releasing painful emotions and helping you change the meaning of your "story" about life or illness. A study in the Journal of the American Medical Association showed that writing about stressful life experiences improved symptoms of asthma and rheumatoid arthritis.

Another important use of journaling is processing your difficult emotions and stressful experiences before they lead to physical or emotional illness. Journaling helps you to recognize and manage your stress, alter the meaning of illness and overcome negative thought patterns.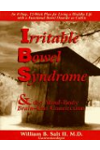 Anything that can help you express yourself (your thoughts and your feelings) can be a big plus towards your personal journey of healing and wellness.
View yourself, for a moment, as a volcano. Everything "percolates" and "stews" inside. Without outlets, small eruptions, if you will, the pressure builds and builds. One day there is a huge explosion, which is not good for anyone or anything.
Picture journaling as one of those small outlets for yourself. If you take the time to write and get those feelings and thoughts out on paper, you can prevent a huge "psychic explosion" later on. In the present, you can process what is happening in your life and try and make sense of it. You can de-stress yourself, using this outlet. In the future, you can measure how far you've come.
You are free, when it comes to writing in your journal. You can disregard the conventions of proper spelling and punctuation. Just let yourself write whatever comes to mind. Don't censor yourself or write for an audience. Journaling is truly all about you!
Stress relief, personal reflection, healing, problem solving, exploration, and an outlet for emotions and feelings...that's what journaling is all about.
Research shows us there are health benefits to writing your thoughts, emotions, and experiences down on paper. Scientists are proving that individuals with illnesses benefit by journaling. Joshua M. Smyth, Ph.D., professor of psychology at North Dakota State University, showed in a recent study that 47 percent of patients with asthma and rheumatoid arthritis improved after writing about the most traumatic event in their lives. In the control group who wrote about everyday topics, 24 percent improved. Dr. James Pennebaker, a psychologist at the University of Texas, has shown that when individuals regularly write about things that are upsetting them, their immune systems boom and they require less medical care.

Journaling involves the entire body and slows you down. When you journal you connect your thoughts with your body and process the experience at a deep level. I believe journaling moves your emotions and thoughts from your body to the paper. Journaling also integrates the mind, body and soul.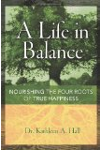 Writing about your thoughts, worries, fears, triumphs, and experiences can be an incredibly therapeutic experience. Journaling helps lessen the pain of traumatic experiences, aids in putting negative events in perspective, and offers an effective way to think through conflicts and decisions. Your journal is also an excellent place to do cognitive restructuring exercises and practice active gratitude. James Pennebaker, PhD, a researcher at the University of Texas, Austin, has conducted extensive research on the benefits of writing about emotional upheavals. He and other scientists have found that journaling about disturbing topics can boost immune function, cause people to develop fewer illnesses, relieve pain, improve mood, and decrease depression and anxiety.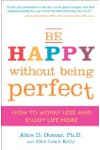 Simply writing down what you're thankful for makes you healthier, happier and more optimistic. Feeling thankful comes, in part, from counting your blessings each day. If you're not sure how to journal, start by answering: What three things am I thankful for? You might find that journaling gives you a better, happier outlook for each day because you're looking for moments to include in your journal each night.
Writing is probably one of the most therapeutic tools known to humankind. The beauty of personal writing or journaling is that it is not bound by grammatical rules or sentence structure. Rather it is a flow of creativity allowing us, as authors, to pour out our inner most thoughts and feelings on a page. Many people who journal regularly say that it brings them peace to be able to express how they feel. Free expression writing helps us create an emotional masterpiece that has the power to heal.
It has been said that writing is a window to the soul. Journaling is a creative form of artistic expression that allows the author explore his or her innermost thoughts and emotions, all while painting a colorful masterpiece with words. Writing is a great way to explore and cope with problems rather than holding them in and letting them escalate.
Journaling can help us...
sort through thoughts and feelings
reflect on life experiences
provide an outlet for expressing raw emotions
release unhelpful self-defeating thoughts
provide a record of change and growth.
When we learn to express ourselves through writing, it makes it easier to share feelings that might otherwise be hard to share. Journaling is a wonderful therapeutic tool to help keep emotions in check. Plus, it's easy and free.
Continue Learning about Mental Health Therapies