When you need help with a mental health issue, here's who—and what—to look for.
1 / 8
You can't shake the blues. You're having more sad days than happy ones. You're worried about everything. Maybe you're not sleeping well—or you're sleeping too much. Your energy is absent and you're not enjoying the activities you once did. You might even be drinking to excess or abusing prescription or illegal drugs.
Your friends or family may express concerns about you. So: it's time to seek help. Start by making an appointment with your doctor, advises the National Institute of Mental Health. She'll assess your symptoms, and may run tests or do a physical exam to check for causes. If you're physically well, visit a qualified mental health practitioner. These trained professionals can help you unravel the cause of your concerns.
Here's how to choose a therapist—a psychologist, psychotherapist, social worker or another counselor—that's best for you.
Medically reviewed in January 2020.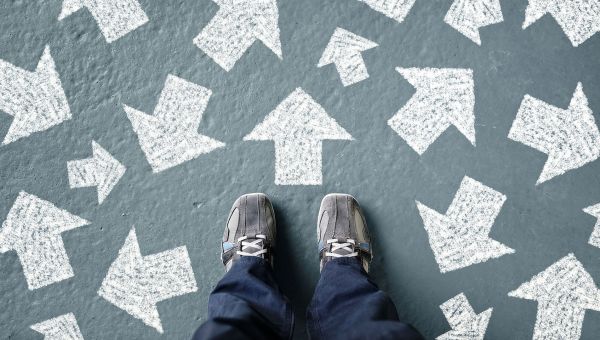 2 / 8

Narrow down what kind of therapist you need

There are many different kinds of therapists. They may treat different conditions and require different licenses and certifications. Here are some of the most popular, and what they might be able to help you with:

Psychologists are mental health professionals who apply scientifically proven strategies to help people change their thoughts, emotions and behaviors. A psychologist who offers psychotherapy should have a higher educational degree—typically a PhD. In most states, psychologists are not allowed to prescribe medication.

Psychiatrists are physicians with Doctor of Medicine (MD) or Doctor of Osteopathic Medicine (DO) degrees who specialize in mental health. They can order or perform medical and psychological tests, provide talk therapy and prescribe medication. Psychiatrists work with people who have mental illnesses including schizophrenia, bi-polar disorder, depression and anxiety.

Psychiatric or Mental Health Nurse Practitioners can diagnose mental health conditions. They may be licensed to prescribe medication in some states, and hold Master of Science (MS) or Doctor of Nursing Practice (DNP) degrees with a specialization in psychiatry.

Clinical Social Workers evaluate mental health conditions and provide therapy. They have Master of Social Work (MSW) degrees and can have a number of different licenses, like that of a Licensed Clinical Social Worker (LCSW).

Therapists, Clinicians and Counselors evaluate mental health conditions. They have Master of Arts or Science (MA or MS) degrees in psychology, counseling psychology, marriage or family therapy, and can also have a number of different licenses, like that of a Licensed Professional Counselor (LPC).

Pastoral Counselors are members of the clergy trained in clinical pastoral education. They can diagnose mental health conditions and provide spiritually integrated counseling and mental health care.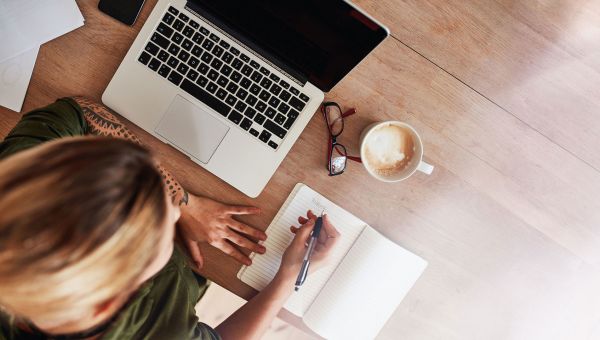 3 / 8

Start feeling out possibilities

Seek referrals from friends, physicians, religious leaders, or use online therapist sites such as Psychology Today, advises Ryan Howes, PhD, a practicing psychologist in Pasadena, CA.

"Make a list of three to five therapists who meet your basic needs. Call to make sure they're affordable or take your insurance, have the right credentials, can meet with you on days and times that are convenient and have experience working with your particular issues," says Dr. Howes.

Then "test drive" them, either via an initial consultation or a phone call. Make sure to tell them a bit about your issues and ask what experience they have treating people with similar situations. Many therapists will offer to do this for free. 4 / 8

Give yourself time to search

Finding the right fit can take time—up to a month or more, so be patient.

"I think you get the best sense of a therapist by asking one question: 'My issues include this and this. How would you work with me on these?'" suggests Howes.

The answer gives you a real sense of how the therapist will approach your concerns. Take note of how you feel while you're talking with them. Is this a person you'll be able to open up to? Do you feel intimidated or confused by their jargon, or do they make you feel comfortable and safe? Remember your gut reaction to them and then make your selection, advises Howes.

Remember, you're the boss. The therapist is applying for a job to work for you. Because of their degrees and ability to diagnose—and that authority-figure thing—clients can lose track of who's in charge, says Howes.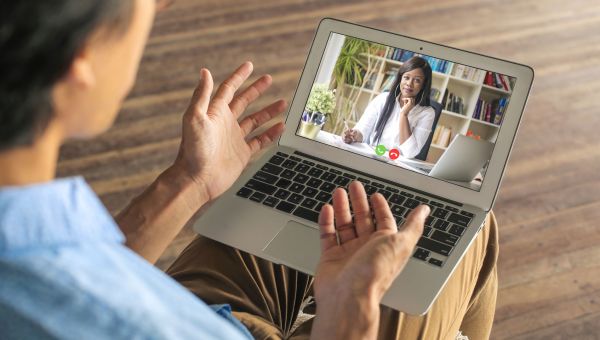 5 / 8

Look for someone you're comfortable with

The best therapist for you may specialize in your particular problem, whether it's anxiety, depression, chronic pain, relationship issues, sexual issues or substance abuse problems.

In therapy, you should feel comfortable, free enough to be open and honest, and that the therapist is listening to you. Expect to share the information that brought you to therapy, says Howes.

Research about therapy's effectiveness suggests that the quality of your relationship with the therapist is the best predictor of success, says Howes. "A good relationship is more important than the therapist's experience, or even the type of therapy. If you're uncomfortable opening up, you won't be open to the benefits of being fully understood, and may not receive the interventions you need," he adds.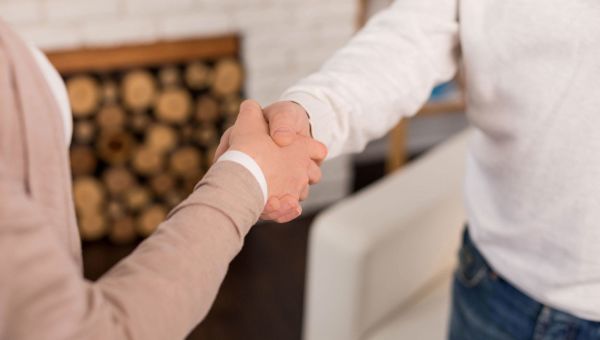 6 / 8

Discuss the details

Typically, during the first appointments, you'll likely discuss the business and logistical parts of treatment, including payment, confidentiality and the cancellation policy, says Howes. You'll also discuss the goals for treatment and how you'll both work toward achieving them, he adds.

Then, expect to dive into your history and your symptoms. The therapist may ask lots of questions in these early sessions to learn about your background. In later sessions, you'll typically bring up topics you'd like to discuss, talk about what you're noticing about yourself and your relationships—and you'll work to solve problems together.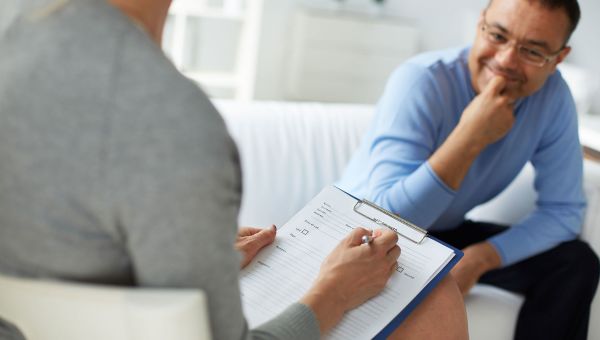 7 / 8

Know when you've found the right fit

If you're uncomfortable talking to new people, you may feel the same way when you meet with a therapist.

If accepting help is tough for you, it may also be tough during therapy, says Howes. The point isn't that therapists cut through these obstacles from the first meeting, but that you're aware that maybe they could have a chance to do so.

"When you're comfortable enough to laugh, cry, and reveal things you've rarely told others, that's when you know you're with the right therapist," says Howes. You need to feel that you have a safe partner who will go with you to the painful places—and who will support you while you're working through difficult issues.

Therapy is working when you start seeing changes in yourself, says Howes. You'll begin controlling your issues, making changes and improving your life a little at a time.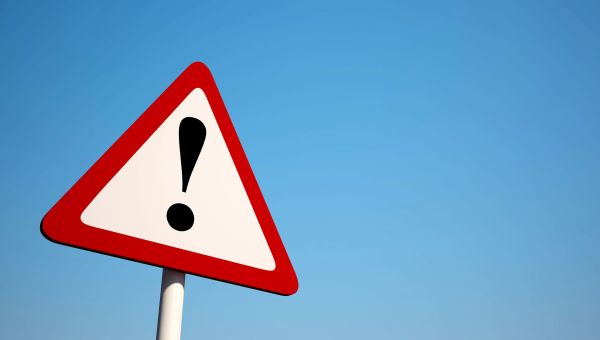 8 / 8

Watch for red flags

If you feel that the therapist is judgmental, critical, manipulative, or is a poor listener, look for a different therapist, says Howes. Other cues that it may be time to move on:
You feel you're boring your therapist.
Your therapist talks about their life too much or in ways that aren't relevant to you.
You raise concerns or questions and your therapist gets defensive or dismisses you.
Finally, if you find that therapy isn't helping, and your efforts to work through problems with the therapist have fallen on deaf ears, Howes suggests that you move on.
Continue Learning about Mental Health Therapies