Setting goals for yourself is important in helping to create positive emotions. Doing this will also help you build mastery, as you feel a sense of accomplishment for reaching the goal you've been working toward. You'll feel some kind of positive emotion such as happiness, contentment, or pride for reaching your goal. You'll feel good about yourself, and this positive self-regard will have a positive impact on your mood.

Before you even reach the goal, though, it's important to realize that just having these long- and short-term goals gives you something to look forward to, providing you with more positive emotions to enjoy. If you don't have goals in your life -- if you don't have a sense of where you'd like to be, what you'd like to be doing differently -- instead of positive emotions, you'll experience a sense of being lost or stagnant, staying still instead of moving forward.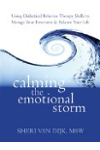 Reaching your goals makes you feel better about yourself, and encourages you to reach for even higher goals in your life.
This is important for your self-image.
In order to feel like a winner, or to feel like you've accomplished something, you must have goals that you can reach.
Thus, creating positive emotions is not really that difficult. It may take a little practice if this is something you're not used to doing.
But the benefits are well worth the effort.
Start by setting some small goals. One or two things you can do TODAY.
Get them done, and see how you feel.
Then, set some goals that take a little more effort.
And see how you feel when you get those done.
When you do this, and keep setting goals (no matter how big or small) you will find that your mental state of mind is more positive.
The fact is... when you are more productive, you are happier.
Being happy is a positive emotion. And let's be honest, you just want to be happy, right?
So help yourself out and start accomplishing little small tasks that need to be done in your life.
Then set bigger goals. And then bigger ones.
And go out with a positive mental attitude and get done what you need to get done.
You will feel better. I guarantee it.
And remember...Your life is made up of time. As far as your emotions go, successful minutes lead to successful hours.
And that leads to successful days. Which leads to successful months. Then successful years.
Successful years turn into successful decades, which in turn make a successful life.
But it all starts with setting some small goals that you can achieve, and then moving forward with bigger and better goals that will make your life richer and full of happiness.
These are, after all, the positive emotions that we all strive for.
Get out there and create them, be all you can be. And enjoy your life as much as you can.
This is how setting goals can create positive emotions.
Continue Learning about Mental Health Basics