Positivity may be the key to good health. Optimists tend to adjust better to health threats and conditions than pessimists do. Pessimists, on the other hand, may create more distress for themselves by distorting, denying and avoiding situations.
Take this example:
Two women visit their doctors and receive the same diagnosis: they have heart disease requiring coronary bypass surgery.
Both women are the same age and weight, with no other health problems.
Neither has a family history of heart problems.
Yet, as medical treatment goes forward, one woman is less likely than the other to be admitted to the hospital after surgery.
She's more likely to make healthy choices, like start a cardiovascular rehabilitation exercise program, change her diet and seek social support.
What's more, that woman is more likely to have a lower risk of death than the other.
Why? Same diagnosis, two interpretations.
Let's listen to the little voices in the women's heads as they leave their doctors' offices after hearing the news.
The first woman is thinking, "This is awful, just like everything else that happens to me. Now I'm never going to be able to do the things I had hoped to do."
Inside the second woman's head, we hear, "This is scary, but I'm glad they figured out what was going on. Now I have to find out everything I can about getting back to normal after the surgery."
The second woman is what psychologists call a "dispositional optimist," meaning that her expectations are generally positive. Like many optimists, she takes action through health-enhancing behaviors, even under stressful circumstances.
The first woman has a more pessimistic viewpoint.
There's a lot of evidence out there to suggest that optimism may be important in determining one's physical health status.
Optimism is a tendency to expect the best possible outcome. Optimists believe that the universe is always evolving toward good, that good triumphs over evil, and that people are inherently good. The traditional definition of an optimist is that you see the glass as half full instead of half empty. Pessimists see their role as diminished, insignificant, their lack of action shrinking the big picture to a pinhole. Optimists see the bigger picture and themselves as having a significant or meaningful role.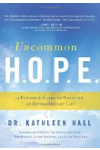 Continue Learning about Mental Healing (Positive Thinking)