Practice fundamental virtues on your commute: surrender to the process, and, before you know it, positive thoughts and emotions will become a naturally restorative part of your daily life. Practice patience and generosity by allowing someone to merge in front of you. When a driver unintentionally cuts you off, practice compassion by smiling at his or her preoccupation. If it seems as though the world around you is losing its mind, practice courage by refusing to participate in the group mindset. When it begins to storm, practice intention by asking that all the drivers on the road arrive home safely.

Above all, practice being peaceful and centered on your commute. It's the ultimate way to strengthen your inner ability to remain calm. It's easy to feel at peace during a meditation or yoga class, or sitting beside a remote mountain lake at sunset, but your real opportunity to exercise your inner calm comes in chaotic circumstances. And there's no better place than a traffic jam to actively practice serenity, compassion, and gratitude: three practices at the foundation of a balanced and fulfilling life.

As you commute, you control more than just the brake and steering wheel: you also have the power of choice over your attitudes, thoughts, and emotions. You can choose to create anger, frustration, alienation, and anxiety, or you can choose to use this time alone for self-reflection, mindfulness, personal growth and renewal. Exercise your power to choose.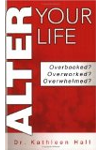 Commuting can be a drain.
The first step to minimizing the negative aspects of this is to know that there will be challenges each and every day. Traffic, poor driving, delays etc...
Next, make use of the time. Listen to audiobooks, read, write emails...be productive. Not just work productivity, but personal growth, too. Mentally prepare for your day, make priority lists, call Mom. :)

Anything that you can add to your commute to make a "University on Wheels" or to allow for personal growth will pay off.
Continue Learning about Mental Healing (Positive Thinking)