How can I relieve mild menstrual cramps?
Got menstrual cramps? Instead of drugs, a heating pad may be all you need, says internal medicine specialist and Dr. Oz Show guest Keri Peterson. In this video, she explains how to get relief with heat.
Dr. Keri Peterson - How can I relieve mild menstrual cramps?
Menstrual cramps can usually be relieved with ibuprofen (Advil, Motrin-IB, Nuprin, Ibuprin), naproxen sodium (Aleve), or aspirin (Anacin, Bayer, Bufferin, Ecotrin). Aerobic exercise also helps to decrease the severity of cramps and increases your endorphin levels. (Endorphins help the body cope with depression and physical pain.) If you have cramps, soaking in a warm tub not only helps relieve cramping, but also might help you relax if you're feeling anxious or restless.
Continue Learning about Menstruation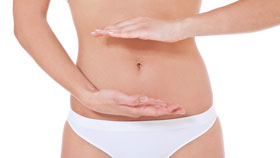 The menstrual cycle can vary from women to women. Some get their period on the same day every month, while others have irregular cycles, a heavy flow, painful cramps or PMS. Learn more about menstrual problems from our experts.