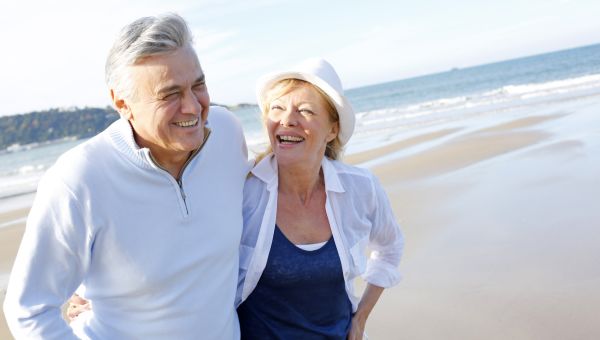 What do guys in the United States and Canada have in common? Okay -- a love of fishing and hockey (and Megan Fox), maybe. But here's where we were going with this: For guys on both sides of the border, prostate is the most common cancer. While it's not the deadliest, we'd still like to dodge it. And a very small and simple lifestyle change may help men fly under its radar: daily walking!
Set a walking goal and track your progress with this interactive online program.
Compared with men who are sedentary, guys who regularly exercise at a moderate level (brisk walking counts) are more likely to have biopsies that indicate no cancer. Even small fitness commitments, like walking a few hours a week at a moderate pace, help curb risk, although more effort means less cancer.
Make your workout more enjoyable with music.
Of course, there's no foolproof way to prevent cancer. But physical activity is smart for many reasons. And even men who are diagnosed with prostate cancer are less likely to have an aggressive form if they are exercisers. Working out may help lower levels of testosterone and other hormones suspected of spurring the growth of prostate tumors, and it turns off genes that make a protein that fosters prostate cancer cell growth.
Don't stop with walking. Try these other prostate-protecting moves, too: Drink green tea (guys who downed 5 or more cups cut prostate cancer risk in half), and load up on cruciferous veggies like broccoli, cauliflower, kale, and bok choy (they may disarm prostate cancer cells before they can do damage).
Read how green tea can also help lift mental fog.
Medically reviewed in December 2019.