If you have more than one instance of forgetting, you should be evaluated by a memory specialist. This could be a psychiatrist, a neurologist or an internist, but, in any case, it should be a doctor who has a strong interest and extensive experience in memory evaluations. Standard memory tests may need to be performed. In addition, your ability for delayed recall of information may need to be tested. Delayed recall, that is, recall of information that had just recently been presented, is one of the earliest signs of mild cognitive impairment.

Further evaluation may require a session with a trained neuropsychologist, an magnetic resonance imaging (MRI) or a positron emission tomography (PET) scan. An MRI is a test that produces an actual image of the brain, and it can pick up early indications of brain cell loss. A PET scan is similar but even more specialized and expensive, and it can pick up changes in brain cell activity or metabolism before there is any loss of brain tissue.

If you or someone close to you is diagnosed with mild cognitive impairment, it can and should be treated by a memory specialist. Medications that have already been approved for the treatment of Alzheimer's disease, such as Aricept, Exelon or Razadyne, have been shown to be of benefit to persons with minor cognitive impairment as well.

While mild cognitive impairment isn't the same thing as Alzheimer's disease, it can progress to Alzheimer's disease if left undiagnosed and untreated.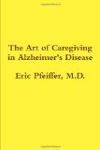 More About this Book
The Art of Caregiving in Alzheimer's Disease
This is an A to Z Guide to the caregiving experience in Alzheimer's disease. It is easy to read, easy to follow. It is authorative, based on thirty years of experieReconce in caring for Alzheimer's...
Forgetting is a common issue that affects everyone; but when forgetfulness becomes consistent and starts to interfere with the ability to function, you should get checked out. Watch neurologist Gayatri Devi, MD, discuss when it's time to take action.
Continue Learning about Memory Loss