In the late 1960s, members of a group that practiced transcendental meditation walked into medical school, claiming that they could reduce their blood pressure using meditation alone. Though skeptical, a cardiologist agreed to study them. Fascinated by the striking physiologic changes he noted—a decrease in heart rate, breathing rate, blood pressure, and metabolic rate—he coined the term "relaxation response" (RR) to describe the phenomenon.
The RR is the exact opposite of the stress response. Achieving this state has a rejuvenating effect on the mind and body. In scientific studies, daily elicitation of the RR has been shown to decrease hot flashes, improve sleep, lessen premenstrual syndrome (PMS), and improve energy. Women who participated in a 10-week program that combined RR with cognitive techniques reported improved interpersonal relationships, spiritual growth, and better stress management; they were also more likely to engage in health-promoting behaviors such as exercising and eating a nutritious diet.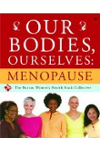 More About this Book
Our Bodies, Ourselves: Menopause
FROM THE EDITORS OF THE CLASSIC "BIBLE OF WOMEN'S HEALTH," A TRUSTWORTHY, UP-TO-DATE GUIDE TO HELP EVERY WOMAN NAVIGATE THE MENOPAUSE TRANSITION For decades, millions of women have relied on Our...
Continue Learning about Meditation