Meditation enhances our ability to persevere. It releases the stress and pressure of any situation. Meditation allows us to unplug from people and situations and return home to ourselves. It clears the mind, slows the brain waves, cools us off, and restores a sense of balance, energy, and power. Meditation provides a remarkable root with which to anchor perseverance.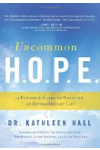 A classic book has been a mainstay in answering the question, "What are the benefits of Meditation."
Dr. Herbert Benson of Harvard University published "The Relaxation Response" which shares the physiological benefits of various forms of relaxation that achieve similar results in the body. Thus whether formal meditation, prayer, hypnosis, deep breathing the "relaxation response" appears to be the same when physiological measurements are taken by those doing the different forms of relaxation.
Lynne McTaggart has created "The Intention Experiment," which has people all over the world involved in experiments like focusing on peace in Somalia to see if there can be a difference created in the level of peace activity within the country after such an experiment. Her work has proven successful in many areas.
For this reason, it has been decided to fashion a focus on meditation activity for people based on the work of Dr. Benson and Lynne McTaggart at these websites:
INTENTION MEDITATION
http://abc4all.net/im.htm

Light Candles Here (candles burn for 48 hours, but can be relit)
http://abc4all.net/lightacandle.htm

INTENTION MEDITATION Group
http://community.theintentionexperiment.com/index.php?do=/group/abc4all-intention-meditation/
Happy Relaxing/Meditating!
I firmly believe that daily meditation transforms the mind, body, and spirit. It makes gray (and white) matter grow in brain regions that affect learning and mood. Plus, meditation reduces stress and strengthens your cardiovascular system.

Seems that people with mild memory loss can also prevent the early onset of Alzheimer's disease by increasing cerebral blood flow, boosting mood, and relieving anxiety, tension, and fatigue with as little as 12 minutes of daily meditation. That helps restore their recall ability and prevents future memory loss.

For those of us who don't have memory loss yet, meditation has many benefits, including brain health.
Research shows that spiritual thought can make your brain more interactive and stimulate more brain activity. So if you find no other reason to mediate for a few minutes every day, then think of it as a gift to yourself - the five minutes you can spend in silent contemplation is working to build your brain to take on bigger and better things.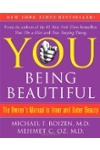 Remember when your parents made you take up a musical instrument? What is it that they always told you to do? Practice. Practice made the difference between being proficient as a musician and not.
The human mind works in a similar way. When we're wrapped up in our minds, we react to situations with adverse emotions. We get mad when someone cuts us off on the freeway. We get upset when someone turns us down for a date. But the mind is trainable to no longer react to such things with painful feelings. When something happens, we can simply observe it. We watch it happen and then let it go. How can we train our mind to do this? We meditate.
Meditation is practice for the mind similar to how we practice musical instruments. It empowers us to train our mind so that negative emotions don't disturb our peace. Even if supposedly bad things happen, we've developed the mental presence to not allow it to hurt us as it once did. It makes the difference between being proficient as a peaceful person and not.
Meditation is very helpful for dealing with a wide spectrum of health issues, from reducing blood pressure, to sleep problems, to chronic pain management. Watch as meditation specialist Andy Puddicombe discusses the many benefits of meditation.
Continue Learning about Meditation