If you are anything like me, meditating is hard sometimes. I always thought that you had to sit still in an uncomfortable position while thinking about "nothing" and chanting to successfully meditate. It was nice to learn that there are other ways to meditate and one way just starts with actually being present in what we are doing. Zen Buddhist and author Thich Nhat Hanh writes about this concept in several books, one of which is titled "Happiness: Essential Mindfulness Practices". Learning to be in the moment, whether it be while doing the dishes, returning emails or waiting for the bus is a form of meditation itself. In today's society it is easy to get caught up with the other hundred things that we have to do instead of focussing on the task at hand. A quote from Thich Nhat Hahn that I like helps to keep perspective on being present and getting the most out of each moment "Everyday we do things, we are things that have to do with peace. If we are aware of our life..., our way of looking at things, we will know how to make peace right in the moment, we are alive." If sitting criss, cross apple sauce with a clear mind feels like a challenge for you, start with living in the moment. It will pay instant dividends.
To meditate, all you need is a quiet room. With your eyes partially closed, focus on your breathing, and repeat the same word or phrase-like "Um" or "One"-over and over. That process of repeating the same word is what helps clear and relax your mind. This is what has the overall positive effect on your health, unless you use the phrase "I want nachos."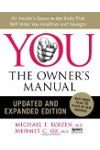 Follow these steps for meditation:

1. Sit in a comfortable chair in a quiet room. Make sure there are no distractions.

2. Close your eyes as you begin to meditate and allow 15 to 20 minutes for this relaxation exercise.

3. Focus your attention on the repetition of a word, sound, phrase or prayer, doing this silently or whispering. An alternative is to focus on the sensation of each breath as it moves in and out of your body.

4. Each time your attention wanders (which will occur naturally), gently redirect it back. If you continue to practice this, you will learn how to do it correctly.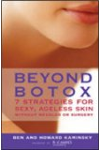 Many people are interested in practicing meditation, but they don't know where to start. Watch as meditation specialist Andy Puddicombe describes simple steps on how to begin, and introduces an app that can guide you through the beginning stages.
Continue Learning about Meditation