From an Ayurvedic perspective, meditation is considered an ongoing practice that's used to gently and profoundly inspire transformation through teaching us how to live in accordance with our most powerful, vibrant, and joyful self. I created a meditation technique called the Transformational Awareness Technique as a sustainable meditation technique that both trains the mind to be still and guides us to make transformational change in our lives. The TAT builds upon itself, so that in the first week, only a few minutes every day are necessary. At its most intensive, TAT requires around 20-30 minutes, twice a day.

However, the key to remember about meditation, and how often to meditate, is that it is a practice in which we are continually building an ongoing relationship with ourselves every day. During stressful times, doing even a One-Minute Meditation as many times per day as you need can be rejuvenating and can bring more peace, calm, and joy into your life.
Meditation is best practiced daily, and daily practice obviously offers the quickest progress. But daily practice may not always be feasible, given your other commitments. You still get excellent energetic and health benefits from meditating three to five times a week. Here are three different meditation schedules for you to consider, depending on the time you have available:
Most Frequent Practice:
Meditation on Twin Hearts in the morning, and Mindfulness Meditation in the evening. Or, Mindfulness in the morning and Meditation on Twin Hearts in the evening.
Daily Practice:
Alternate meditations daily: Meditation on Twin Hearts one day, then Mindfulness Meditation the next.
Moderate Practice:
Meditate three to five times per week: Meditation on Twin Hearts on two to three days; Mindfulness Meditation on the others.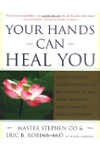 Continue Learning about Meditation