Relaxation is one of the many benefits of meditation, but it's actually not the end goal, as some people think. Watch as meditation specialist Andy Puddicombe explains how relaxation is achieved through meditation, and how it calms the mind.
At its most basic, meditation is a mental exercise that helps you achieve deep relaxation of mind and body. It begins with deep breathing and purposeful physical relaxation, one body part at a time. This progressive relaxation leads to slower, deeper breathing, which in turn promotes further mental and physical relaxation. Finally, as your mind becomes even more relaxed, the chatter of your monkey mind subsides, which leads to a deep healing state.
Meditation helps you circumvent the "fight-or-flight" response, a set of involuntary bodily reactions that include increased adrenaline production, heart rate, and blood pressure. Originating from the same "old" part of the brain as the unconscious mind's survival instinct, these physiological reactions developed to prepare our prehistoric ancestors to "fight" a threat to their existence or to take "flight" and run away from it. Psychological researchers have discovered that stress and other negative emotions, such as fear, anger, and anxiety, produce the same physiological, neurological, and endocrinological changes in your body that the fight-or-flight response does. Furthermore, when you endure stress for a long period, or when you live in a constant state of fear, anger, or anxiety, you experience a sustained fight-or-flight reaction, which is not good for you. The fight-or-flight response was hardwired into our brain for short-term use only. Frequent or extended adrenaline surges and increased heart rate and blood pressure can lead to serious health problems. Biofeedback studies have demonstrated that meditation produces physiological changes that are the opposite of the fight-or-flight reaction, including reduced heart rate and blood pressure and regulated production of adrenaline. These physiological changes are also associated with mental and physical relaxation.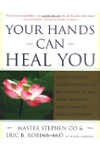 Meditation can be very helpful for people to reduce stress and relax. There are different meditative practices, but the premise is generally to take regular, slow, deep breaths and sit quietly for 15 or more minutes of time. Sometimes people will sing or chant a repetitive series of words, or else focus on the breath and try to eliminate thoughts and worries from the mind. It is generally safe and can have a very calming influence for people of all ages.
Meditation is an excellent mind/body therapy as you focus your mind on one thought, phrase or prayer for a certain period of time. Mindfulness meditation is a process of purposefully paying attention to what is happening in the present moment without being distracted by what has already happened or what might happen. When you do this, it leads to the relaxation response in the body, which can help to decrease heart rate, blood pressure, respiratory rate, and muscle tension. Meditation also decreases hormones such as cortisol and adrenaline, which are released during the "fight or flight" response (also called the stress response).
Meditation can guide you beyond the negative thoughts and agitations of the busy mind and allow you to become "unstuck" from your fear about pain or an upcoming surgery. Once you've learned how to meditate effectively, you can switch into this relaxation state at will—before stressors cause you to be overwhelmed.
Continue Learning about Meditation