Many people find the idea of meditation to be daunting. They think they do not have the time, saying, "Someday I will devote the time to study meditation." Meditation is simple. You don't need training and you don't need to be alone in the mountains. You can learn it right now! All you need is a quiet place to sit and the curiosity to try for 10 minutes. Here are three steps to learning to meditate:
Step 1: Sit comfortably in a chair with your spine erect and both legs and thighs forming a 90-degree angle with the ground, keeping your feet shoulder-width apart -- or sit in a cross-legged position.
Step 2: Close your eyes and breathe as naturally as possible. After a few breaths, try breathing with your abdomen only. Slowly, your breath will deepen as you practice.
Step 3: Begin to quiet your mind. Of course, the thoughts will come -- and they will always be there. Don't struggle against them. Let the thoughts come, but don't dwell on them. Keep relaxing, and bring your consciousness back to your breath. If you have trouble concentrating, focus on one thing, a word or a mantra that can invoke a calming effect within you.
That's really all there is to it!
This content originally appeared on
doctoroz.com
There are many ways to learn meditation: reading books, listening to tapes, or studying with a teacher. Meditation can take place indoors or outdoors, at home or in class, alone or with family, friends, self-help groups, or spiritual communities. Meditation does not have to be done in a cross-legged position or even sitting down. Walking, swimming, dancing, listening to music, or rocking in a rocking chair can all be meditative activities. Any time that we focus on awareness may be meditative.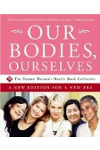 Continue Learning about Meditation Techniques