There is little consistency among managed care organizations in determining which treatments are considered "experimental" and, therefore, excluded from coverage. What is deemed "experimental" by one plan may be standard to another. Therefore, many insurers look to Medicare to design their coverage.

Medicare bases its coverage amounts on whether or not the services are "reasonable and necessary." "Reasonable and necessary" services are defined as services that are "safe, effective, appropriate, and not experimental." This may include massage, bodywork, and other alternative treatments. On the private side, some insurers have developed an objective process for determining whether a technology is no longer to be considered "experimental." Guidelines include:

• The technology must have final approval from the appropriate
government regulatory bodies
• Scientific evidence allows conclusions related to alternative medicine
therapies effect on health outcomes
• The alternative medicine therapy must improve health outcomes; and
• These improvements must be achievable outside the research setting.

While most health plans and insurers have traditionally relied on scientific or medicine research studies to determine whether an alternative medicine therapy will be covered, an increasing number now require approval from a medical association and/or an independent board of physicians to provide coverage for an experimental treatment.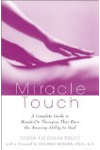 Continue Learning about Medicare