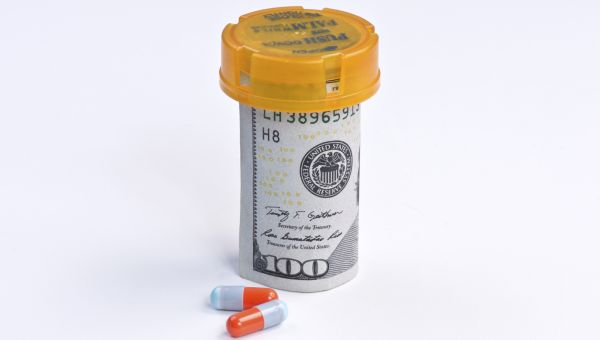 Take advantage of the annual open enrollment period and look at all the costs when selecting a Medicare drug plan.
If you're just reaching Medicare age, you might be surprised to find out that traditional Medicare doesn't cover prescription drugs. As drug costs rose, Congress created a Medicare drug insurance program, called Medicare Part D, which went into effect in 2006.
To take advantage of that program, offered by private insurers, Medicare beneficiaries have to choose a drug plan every year, unless they have a Medicare Advantage plan that includes drug coverage or are covered through a former employer.
Plans vary by state, but most Americans have more than 25 plans to choose from, each offering different premiums, alliances with certain pharmacies and varying coverage amounts for the same drugs. That makes choosing the best plan for a particular individual a challenge.
"There are a lot of plans offered for every individual to pick from. It is complicated," says Jack Hoadley, a research professor at Georgetown University's Health Policy Institute. "The differences among plans can be hard to sort out. For those who aren't Web-savvy, it's even harder."
Plans for 2016 will be revealed Oct. 1 on the Medicare.gov website, and participants have from Oct. 15 to Dec. 7 to choose a plan that will go into effect Jan. 1, 2016. Even if you loved last year's plan, it's important for Medicare recipients to shop around from scratch this year.
"They really need to do their homework," says Patricia Barry, author of "Medicare for Dummies" and a features editor at AARP. "If they do, they're likely to find their best deal, and they're likely to save a lot of money."
To make sure you're choosing the best Medicare Part D plan for you, start with the drugs you take. On Medicare.gov you can enter those drugs (including dosages and quantity) and a tool on the site will rank the plans by which would be cheapest for you, showing how much those drugs would cost on each plan and how much you'll pay in premiums. You may need to do this search multiple times since the cost varies by pharmacy and you can compare only two pharmacies at a time.
"The plans charge exceedingly varying copays for the same drugs," Barry says. She has found variations of as much as $100 for a 30-day supply of the same medication because pharmacy tiers differ by insurer. Some plans charge copays and others charge a percentage of the drug price, which can increase during the year if the drug price changes. Deductibles are included in some plans, while they're left out of others.
Once you've narrowed your search to a few choices, you also want to check whether there are any restrictions on your drugs. Certain plans, for example, may require prior authorization or step-up therapy, where you have to try and fail with one drug before the plan will approve another, for a specific medication.
Beneficiaries lucky enough not to need any prescription medication may still want to sign up for a basic drug plan because Medicare charges a penalty if you don't enroll in one when you're first eligible, and the penalty is based on how long you go without coverage.
Once you choose a plan, you can't change it until the next open enrollment period unless you meet special circumstances, such as moving to an area where your plan is no longer offered or losing employer-based coverage. If you're prescribed an expensive drug midyear, you're stuck and can't shop around for a new plan until the open enrollment period at the end of the year.
"You don't really know what drugs you'll need tomorrow," Hoadley says. "You're making a little bit of a gamble."
If you are computer-savvy, Medicare.gov is the best place to start searching for the right plan. Because of all the variables involved with picking a drug plan, you may want to double-check your choices with one of the State Health Insurance Assistance Programs. Those agencies often maintain office hours at senior centers or other locations. The representatives at drugstores also may be helpful, but know that their views are not unbiased.
"I recommend that people have help for doing this," says Lita Epstein, author of "The Complete Idiot's guide to Social Security and Medicare." "You can go into the drugstores … but obviously they're going to gear you toward the plans they use."
Here are six tips for finding the best Medicare Part D plan for you:
Do the research every year. New plans are added every year, and existing plans change how they cover particular drugs. "There is a tendency to say 'This is a lot of work and I'm fine with the plan I'm in,'" Hoadley says. "Circumstances do change. In an ideal world, you'll do that research fresh every year."
Be willing to change pharmacies. When you use the plan finder feature on the Medicare website, it will require you to choose a pharmacy before giving you any results. Since pharmacies may charge different amounts under the same insurance plan, it's worth doing the search multiple times with other pharmacies to see if you can get a better deal. Some plans have preferred pharmacies and charge less if you use those.
Couples should shop separately. The best plan for one person may be the worst for another. If you and your significant other take different drugs, do separate searches for each of you.
Check for any restrictions on the drugs you take. Some plans may require prior authorization or step-up therapy before they cover the drugs you use. If this is a problem, you need to know that going in so you can choose another plan without these restrictions.
Call the plan you choose to verify coverage. Once you choose a plan, call to make sure that the drugs you take are covered the way you think they are. This step can save you money and headaches down the road.
Look at all the costs. When you compare plans, you'll need to look at multiple costs: premiums, deductibles (if any), copays and what happens once you enter what's known as the "donut hole," a coverage gap where you pay more out of pocket for drugs once you and your plan hit a set amount of covered drugs (which varies by year). You get out of the donut hole once your out-of-pocket costs reach a higher set amount and you're eligible for catastrophic coverage, which provides significantly discounted drugs and lower copays.
Weigh your Medicare Part D options against those offered in a Medicare Advantage plan. During the open enrollment period, you also can change to a Medicare Advantage plan (usually an HMO or PPO that may provide drug coverage) or switch from a Medicare Advantage plan to traditional Medicare. Your drug coverage choice should be part of your total coverage plan.
Related: See all Medicare articles
This content originally appeared on U.S. News & World Report.
Medically reviewed in March 2020.