Doing an internet search just using healthy foods will bring you hits of thousands of sites. To narrow your search add the components of the healthy diet you are looking for i.e., low sodium, low fat, vegan, low cholesterol, diabetic, heart healthy etc.
There are many helpful sites with great recipes. Some of my favorites are www.droz.com, www.sparkpeople.com, www.360-5.com, www.prevention.com. When using these sites remember the recipes may be healthier but not necessarily the best they can be. Learning how to modify these recipes and or your favorite recipes at home can be fun and is a skill you can learn overtime as you learn how to avoid the 5 food felons in your quest to transform your life and be healthy.
The Internet can make meal planning very easy. There are numerous Web sites that have hundreds or even thousands of recipes, many of which can be used very successfully as part of a weight-loss program. Some of these sites enable you to create your own personal cookbooks with the recipes you want to try; they often have features that allow you to create a menu plan and shopping list in seconds. There are many user contributed recipes on these sites, many of which are rated by users and have accompanying pictures.
Today, many people have little knowledge or limited skills when it comes to preparing even simple foods from scratch. Fortunately, with resources like the Internet and numerous cooking channels, you can become quite competent in healthy food preparation in very little time if you are willing to commit to learning a few new techniques.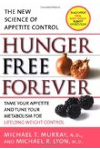 Continue Learning about Meal Planning and Weight Loss