Massage reduces stress by forcing the whole body into deep relaxation and stimulating natural detoxification. Watch integrative medicine expert Tasneem Bhatia, MD, explain why massage - especially on the scalp - is ideal for overall stress reduction.
While we cannot change life's stressors, studies indicate that we can use relaxation tools such as massage as a buffer during negative events. Massage therapy helps to ease pent-up tension, increase blood flow, and stimulate the flow of lymph (a bodily fluid that carries wastes and impurities away from tissues and that relies on muscle contractions to move efficiently through the body).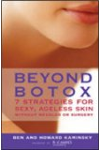 Some researchers believe that massage can reduce stress because the hormone oxytocin gets a boost after a massage. Oxytocin is the hormone best known for its role in inducing labor, and is tagged the "quintessential maternal hormone." When it is released into the brain, it is known to promote calming and positive social behaviors. In humans, oxytocin stimulates milk ejection during lactation, uterine contraction during birth, and is released during sexual orgasm in both men and women. Yet some newer studies show that increased levels of oxytocin can reduce cortisol levels, ease anxiety and positively affect relationships.

In a revealing study published in the journal Psychiatry, researchers measured oxytocin levels in 25 women. In this study researchers found that blood levels of the hormone oxytocin rose significantly following neck and shoulder massages. Because chronic elevation of the stress hormone cortisol is a predictor for early onset of hypertension and other chronic diseases, reducing cortisol may help you live longer and feel healthier.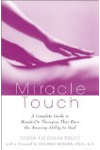 Continue Learning about Massage Therapy