If a blood test reveals low testosterone levels, you may want to examine what aspects of your life may be lowering your testosterone. Chronic stress, dull routine, feeling unappreciated and purposeless at work, lack of physical activity and exercise, even some cholesterol lowering medications can all cause a significant drop in testosterone production.
Lifestyle changes always encourage the body to produce more testosterone in a balanced way. If you have optimized all of these factors, but still have low testosterone, you may want to consider asking your doctor for a prescription for supplemental testosterone. The hormone is available as a skin patch, gel, and injection. Because testosterone therapy can have a number of side effects, including decreased sperm production and an enlarged prostate, men should never use it without a doctor's supervision.
If a careful evaluation by your doctor suggests that low testosterone is a problem, it can be treated by giving testosterone either topically, in the form of a gel that you rub into the skin or a patch, or by injection once weekly or once every couple of weeks. Men on testosterone treatment have to have regular follow-ups to make sure there are no problems with prostate enlargement or an increase in the red blood cell count.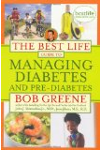 Continue Learning about Low Testosterone