About four in 10 men will have low testosterone at age 40. The likelihood of low testosterone increases as you get older. More than half of men in their 60s and 70s have low testosterone.
Low testosterone can impact your body in many ways. It can affect your:
sex drive and erections
bone health
energy level
ability to quickly think and process information
While low testosterone affects 2 million to 4 million men, only 5 percent get treated for it, even considering the fact that we've recently seen a significant increase in prescriptions for testosterone (though some may be for women as well since it is an important sex hormone for them too).

That increase indicates that men are becoming much more aggressive about wanting to have low testosterone treated, because they fear or are experiencing effects such as thinning bones (osteoporosis), infertility, reduction in facial and body hair, or a decrease in mood, energy, and sexual function and desire. Luckily, I can suggest who might be a candidate for testosterone replacement.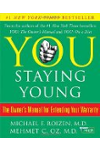 Continue Learning about Low Testosterone