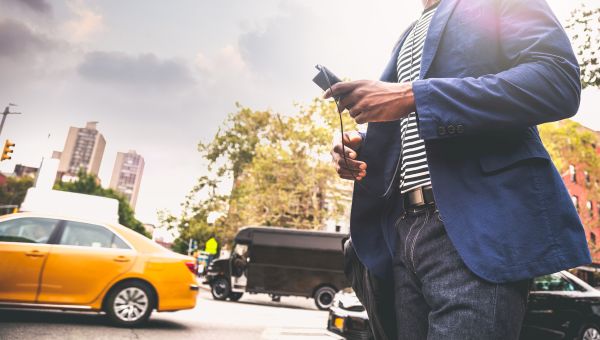 Find out where residents have the healthiest and unhealthiest RealAge.
1 / 13

How Young Is Your City?

Aging is inevitable, but there are some cities in the U.S. where you'd swear residents stopped time. What's their secret? Much of it comes down to smart choices and simple healthy habits. "On a large scale we're talking about blood pressure control, not smoking, eating a healthy diet and getting plenty of exercise," says Keith Roach, MD, Sharecare Chief Medical Officer and co-creator of the RealAge Test. "Those are the factors that are going to be the most likely to predict the health of a city in aggregate."

Medically reviewed in March 2018. 2 / 13

How the Scoring Works

While your birthday reveals your chronological age, the patented RealAge Test, which uses an algorithm based on hundreds of scientific studies, reveals your physiological age—in other words, how quickly or slowly your body is actually aging. The test asks a series of questions about genetics, lifestyle and medical history. Certain health factors like smoking, exercise habits and blood pressure control can make your RealAge significantly older or younger than your calendar age. We looked at those factors and more from nearly 400,000 people who took the RealAge Test in 2015 to figure out where residents had the youngest—and the oldest—RealAge. See if your town scored in our top 50 cities.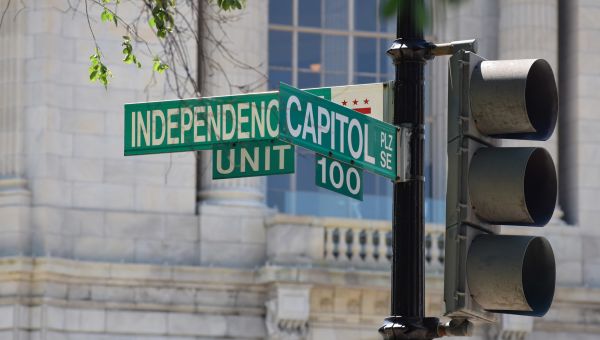 3 / 13

5th Youngest: Washington, DC

Our nation's capital can thank its booming job market for helping keep residents young. Washington, DC ranks the best for employment and the second-best for income, according to RealAge Test data. "Employment is one of the most important factors for young people," says Roach. "People who have been laid off tend to have real problems with stress, depression and self worth." High employment, which tends to go hand-in-hand with access to insurance, and lower levels of financial stress help provide residents with a solid means for taking good care of their health. 4 / 13

4th Youngest: New York, New York

New Yorkers should give major props to former mayor Michael Bloomberg for helping make it one of the youngest cities in America. Not only did Bloomberg mandate that restaurants and vendors phase out unhealthy trans fats from their food, he also heavily taxed cigarettes and banned smoking from bars and restaurants. Now, the Big Apple has the fifth-lowest rate of smoking in the U.S., according to RealAge Test data. "Quitting smoking is the single most important thing that people can do for their health," says Roach. Test takers here also reported making a good income, getting plenty of sleep, managing stress and drinking alcohol in moderation—not to mention all that walking they do!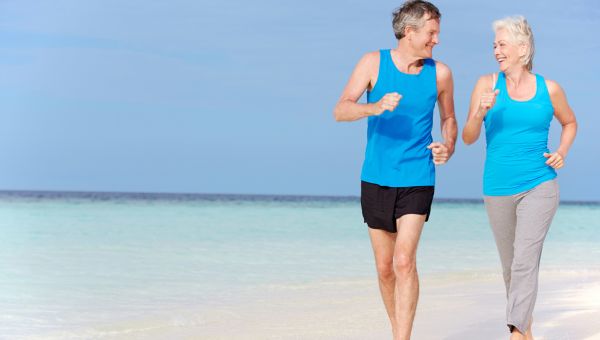 5 / 13

3rd Youngest: Miami, Florida

Miami may be known for its club scene, but residents here are partying responsibly. The Magic City has some of the lowest rates of alcohol abuse and smoking in the country, according to RealAge Test data. Miamians also rank #1 for good cholesterol. "There are lots of doctors in Florida, and I think we're doing a better job than we used to in keeping cholesterol levels in a good range," says Roach. Another fun fact: Despite ranking poorly for happy marriages in the RealAge Test, men and women here report having an active sex life. While sex isn't a huge factor in predicting a person's RealAge, Roach says that frequent sex can slightly help reduce a man's risk of prostate cancer. 6 / 13

2nd Youngest: San Francisco, California

With exceptional access to fresh fruits and vegetables thanks to a plethora of farmer's markets, it's no surprise that San Franciscans rank first in the nation for good nutrition. Test-takers in The Golden Gate City also exercise often, and they don't smoke. "You can find that a really healthy city like San Francisco tends to do a lot of things well," says Roach. "Starting one healthy behavior tends to promote other healthier behavior."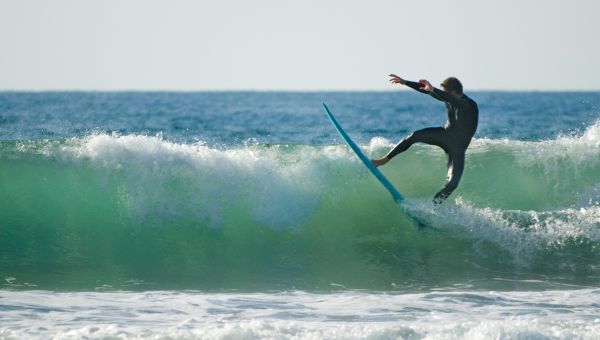 7 / 13

#1 Youngest: San Diego, California

High five to San Diego for taking the top spot as the youngest city in America.

This SoCal city boasts idyllic year-round weather, a multitude of parks and 70 miles of pristine beaches—which may be why RealAge Test-takers score high in exercise. "Exercise is critically important because it keeps your energy balance up and your weight stable," says Roach. "That does a great deal toward promoting a healthy RealAge." Exercising also helps control chronic illnesses like high blood pressure and cholesterol. Additionally, RealAge Test data shows that San Diego residents eat very well, don't smoke, don't stress out and are very optimistic—all factors that help keep them young.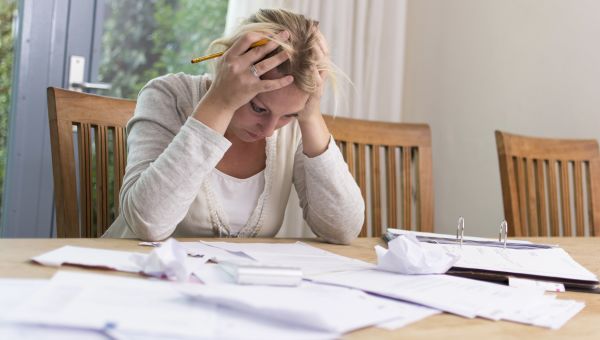 8 / 13

The 5 Oldest Cities in America

While some cities boast a younger collective RealAge, others seem to have an aging problem. Often that's tied to a lack of money. "If you look at cities generally doing poorly, you find that they are often economically depressed," says Roach. "Financial stress alone is detrimental to one's RealAge, but people without much disposable income often don't have time to exercise or prepare good, healthy meals." A city's culture can play a part, too. Here are the top five cities that are aging too fast.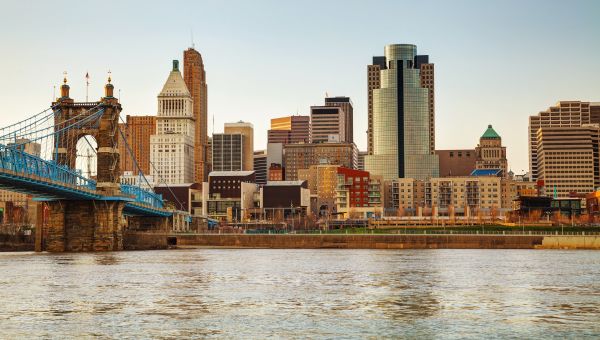 9 / 13

5th Oldest: Cincinnati, Ohio

A lot of Midwestern cities are particularly well known for having unhealthy food choices, and Cincinnati is no exception. The city's two specialties, according to locals, are Cincinnati chili—spiced meat sauce served over spaghetti or hot dogs—and goetta, a fried pork and grain sausage. Dishes like these could be why Cincy residents who took the RealAge Test have some of the highest rates of hypertension and diabetes in the country, two chronic conditions Roach says can have a very powerful effect on one's RealAge. Test-takers here also tend to drink heavily (Cincinnati is home to two major beer festivals), stress out a lot and smoke. 10 / 13

4th Oldest: Greenville, South Carolina

This southern city may have gorgeous views of the Blue Ridge Mountains, but the city's picture of health isn't so pretty. Greenville residents have a wide range of unhealthy habits that make them older than their calendar year, according to RealAge Test data. Smoking, alcohol use, a poor diet, and lack of exercise are just some of the factors where they scored poorly. Low income could be why Greenville test-takers reported having such high levels of stress. "People with continuous levels of stress are at high risk not only for heart disease, but for cancer as well," says Roach.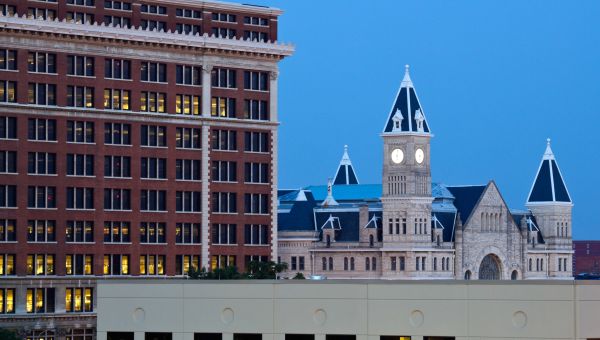 11 / 13

3rd Oldest: Louisville, Kentucky

Louisville is the worst in the country for eating fruits and vegetables, and second-worst for overall nutrition, according to RealAge Test data. But those are just two of several factors making residents older. Along with not exercising much, test-takers here tend to be sleep-deprived, smoke, have high cholesterol and somewhat pessimistic. Plus, residents reported that they drink a lot of alcohol, possibly because of Louisville's rich bourbon culture. "Good behaviors tend to aggregate with each other, and so do bad," says Roach. "But just one simple change can lead to multiple changes, which together can have a big effect on your RealAge."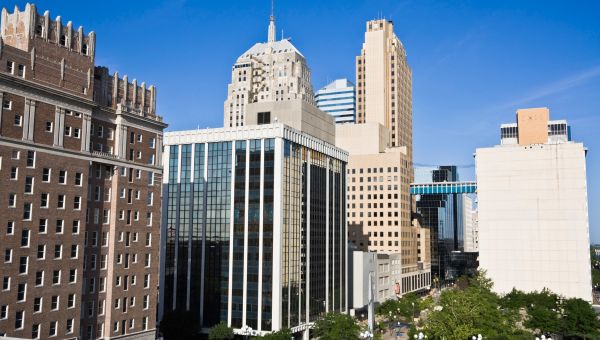 12 / 13

2nd Oldest: Oklahoma City, Oklahoma

There is no doubt that Oklahoma City residents love their red meat: The city has the largest livestock market in the world. But eating all those steaks and burgers, and not eating many whole grains or fruits and vegetables, are taking a toll on the population's health. According to RealAge Test data, OKC has high rates of both cholesterol and hypertension. Residents also don't seem to make a decent income or have health insurance, which makes it doubly difficult to maintain good health. "That's just a bad combination of things," says Roach. "A lot of it does stem from economics. If you're not doing well you're less likely to take care of yourself."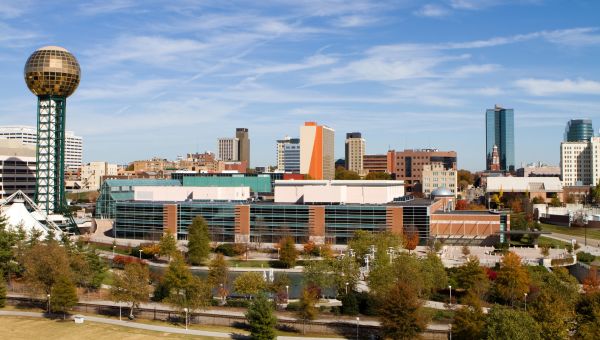 13 / 13

#1 Oldest: Knoxville, Tennessee

Knoxville tops our list as the oldest city in America. According to our test data, residents are the most stressed out, have the highest rates of smoking, the lowest rate of employment and the most alcohol consumption of anywhere else in the nation. They also battle high blood pressure, high cholesterol and diabetes. On the plus side, residents do have happy marriages. So what can people in Knoxville do to make their RealAge younger? "Act like you're in one of the youngest cities," says Roach. That means eating a nutritious diet, exercising on a daily basis and taking control of chronic illnesses.
Continue Learning about Longevity