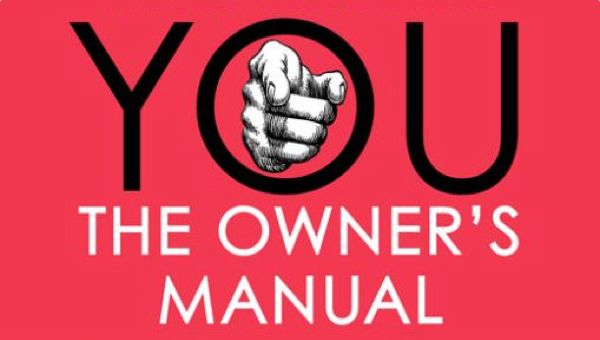 Add Years to Your Life with the Latest Editions of YOU: The Owner's Manual
In 2005, Michael Roizen, MD, and Mehmet Oz, MD, came out with their hugely popular book YOU: The Owner's Manual, which challenged preconceived notions about how the human body works and ages. In fact, it was inspired by the RealAge Test, the scientifically backed test that reveals the true age of your body.
Now the best-selling health manual, last updated in 2009, is out in paperback (and will be available as an e-book January 7). The latest version offers even more insights on how various conditions start -- and how they can be prevented -- based on the latest research. "For instance, there's new information on eye health and vitamins, especially omega-7 fatty acids, which weren't addressed in the last edition," says Dr. Roizen.
Plus it has an interactive twist: quizzes and videos that typify the YOU Docs' signature wit and wisdom to help you understand your body even better.
Wait, a paperback book with video and interactive quizzes? Yep. The paperback edition lets you scan specially marked pages with your mobile device for access to additional content. Just download the Unbound app from publisher HarperCollins and you'll be able to watch videos of Dr. Roizen offering even more of his science-based secrets for living younger. (Dr. Roizen definitely practices what he preaches: His calendar years are 67, but his RealAge is 46.8!)
According to YOU: The Owner's Manual, these five adjustments can help you live a longer, healthier life.
Control your blood pressure. Your doctor will tell you how diet and exercise can help, but for some people that's not enough. "If someone's got a blood pressure elevation and can't control it with lifestyle, they learn there are 150 different blood pressure medications," Dr. Roizen says. "One of those will have a side effect that you actually want -- you can even have more libido."
Don't smoke. In the book's quit-smoking plan, you can keep your cigarettes for the first month you're trying to quit; you've just got to start walking for 30 minutes a day. "Once you've made that a new habit, then you give your enemy any smokes you have left -- and you'll be amazed how easy it is to breathe free. But follow the plan exactly," Dr. Roizen says.
Get sweaty. Exercise has a powerful impact on reducing your RealAge. But even if you're a faithful daily walker, there's more you can do to improve your brain health. "Learning how to do one minute very intensely out of every ten minutes changes your brain function pretty dramatically," Dr. Roizen says.
Calm Down. There's a real solution to stress—and it isn't counting to ten every time you're upset. "We steer you to a couple of online programs. They're an hour a week for six weeks, and you also practice meditation morning and night for 5 minutes," Dr. Roizen says. "Then when there's an illness in the family or other event that causes emotions [to run high], you're able to weather the extremes without aging."
Follow an easy-to-love diet. It's easy to love a diet that isn't focused on weight loss, but instead on giving you more energy and helping you live longer. The Owner's Manual Diet featured in the book offers a healthy-eating plan with delicious recipes to help reduce cholesterol, blood pressure, waist size, inflammation and more. As a bonus: You're bound to lose weight, too.
"There are infinite things that make taking control of your health fun and understandable," Dr. Roizen says. The operative word here is fun. "Medicine is edgy and fun. Knowing your body is fun," he says. "If you take the approach we do in the book, you can make yourself younger and more vigorous."
Start living younger! Get your copy of YOU: The Owner's Manual today.
Medically reviewed in March 2018.