When I was in training to be an allergist at a New York hospital, an industrialist who had allergies gave us the money to build an allergen-free room. He had used the new "clean room technology" in his business and was convinced he could treat allergy by putting asthmatics in this room. At best we got only mixed results. The asthmatics would live in this room for a few days. Allergens such as molds, mites, and foods were present even though the air was constantly filtered.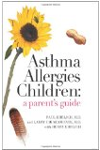 More About this Book
Asthma Allergies Children: A Parent's Guide
Asthma and allergies are at epidemic proportions. It doesn't have to be that way. Two experienced pediatric allergists tell everything a conscientious parent needs to know about these conditions,...
Continue Learning about Living With & Managing Allergies