Quite effective, actually. Liposuction has been used as an effective surgical modality in the treatment of "saddlebags" for many years. If the unsatisfactory contour at the sides of the thighs is soft and seems to be made mostly of fat, liposuction is a viable and beneficial option for improving this concern. If the skin over the sides of the thighs is also affected by cellulite, a combination of procedures may be necessary to improve both the contour and the skin texture or dimpling.
As always, a healthy foundation of sound nutritional practices and adequate exercise (including cardio) will help to achieve fabulous results after liposuction. I believe that a holistic approach, ensuring a well body inside and out, helps to deliver maximal outcomes for healing after surgery.
The thighs are also excellent areas for liposuction, especially the saddlebag region. Saddlebags are large pockets of fat on the outside of the thighs that are very noticeable and pronounced. Women really hate this area, and most would love to get rid of it. Interestingly, the fat deposits in the saddlebag area are genetic. Often when the patient comes into my office with this issue, I'll ask her if her mother or sisters have it as well. Normally, the response is yes. This is definitely one of those areas in which diet and exercise are not effective, but this area does do well with liposuction. This is resistant fat that can be suctioned out nicely and smoothed to the point that the woman has a beautiful contour along the lower third of her body.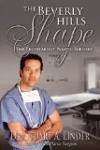 Continue Learning about Lipoplasty