Patients considering liposuction surgery need to be at their ideal body weight and should be evaluated by a Board Certified Plastic Surgeon. Liposuction is most effective for localized fat deposits in areas where there is excellent skin tone. Favorable areas may include the abdomen, hips, flanks, lateral breasts, muffin top, bra bulge, medial and lateral (saddlebag) thighs. Tumescent technique involves infiltration of 3 components including wetting solution ( sodium chloride/lactated ringer), epinephrine, and lidocaine (numbing medication).
Board certified dermatologist Dr. Anne Chapas explains some things you should know if you are considering a liposuction procedure. Watch Dr. Chapas's video for tips and information about the health and care of your skin.
Liposuction is more than just fodder for a great doctor T-shirt (FAT SUCKS, SO WE SUCK FAT). Liposuction has been the most popular procedure in plastic surgery for almost two decades, and the 457,000 procedures performed annually today make it nine times more popular than in 1992.

Although women most often have fat suctioned from their thighs, men have it removed from their "love handles." Liposuction is safest when less than 10 pounds is removed. More than that and you could wind up on the wrong end of a complication. Don't do it to lose weight; do it when you're near your ideal weight but still want to change your shape. Choose your surgeon wisely: Make sure he or she has privileges to do liposuction in a hospital, and make sure that your doc doesn't inject too much of the anesthetic lidocaine (if you're asleep for the procedure, you won't need any). Lidocaine makes the procedure more dangerous. You can check out the surgeon with a second opinion. Not checking docs' backgrounds and their use of lidocaine put more than a handful of beauty hunters into wooden boxes in the 1990s.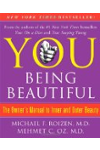 Continue Learning about Lipoplasty