While liposuction is an excellent option for fat removal, it does not improve cellulite. This question comes up often in my practice. Upon evaluation, your surgeon should determine what your chief complaint is and whether true cellulite is your concern. If cellulite is the issue, the most effective treatment is a one-time minimally invasive procedure called Cellulaze. This procedure is typically performed under local anesthetic with little to no downtime. Beware of the many gimmicky so-called solutions to address cellulite. I have had many patients come to me only after spending many hundreds of dollars on a variety of creams and ointments -- none of which works.

Cellulite is a structural problem at the skin/fat interface. It is caused by connective tissue pulling portions of the dermis down into the fat and creating the orange peel appearance. In order to fix this, a relatively superficial, but penetrating treatment needs to be performed. Liposuction can't do this because it is designed to remove deeper collections of fat.
I agree with my colleague, Dr. Linder. Cellulite is not an indication for liposuction. In fact, if you have significant cellulite, the procedure may worsen the condition.

The causes of cellulite, a benign condition, are multi-factorial. Depending upon the grade or extent of cellulite, at play possibly are fat distribution, impaired lymphatics, stagnant circulation, excess fat, inelasticity, weakened collagen, and altered skin morphology and anatomy. In some cultures (French), stress, poor diet, and lack of exercise are also thought to contribute to the condition.

Excess fat in areas of cellulite, referred to as "localized adiposity" by plastic surgeons, may be addressed by liposuction. However, the skin texture, peau d'orange appearance, dimpling, nodularity, and other symptoms, are not improved by the procedure. So, just as cellulite is caused by a number of factors, I believe it is best managed by a number of therapies.

I have mentioned that I practice plastic surgery using a holistic approach. My philosophy is as relevant in the management of cellulite. Consider where you may empower yourself to improve the condition with proper nutrition, adequate exercise (cardio is key!), stress reduction, mental balance (affirmations, anyone?), and skin care (I moisturize my body daily!). You may also seek assistance from your dermatologist or plastic surgeon to discuss complementary modalities as lymphatic drainage, homeopathic medications, laser and other thermal devices, and carboxytherapy, among other potential options.
I frequently get questions from patients who want the lumpy, bumpy appearance of their skin smoothed out. While liposuction can help somewhat, if you have dimpled skin before surgery, the odds are pretty good that you will have dimpled skin afterwards. Remember that this procedure only works with the underlying fat and does not stretch or pull the skin in any way to smooth out wrinkles or bumps. If your goal is to have smoother and less wrinkled skin on certain parts of your body, I would again encourage you to discuss an alternative form of treatment with your doctor. Cellulite is not correctable with any form of liposuction.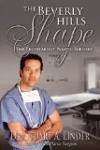 Continue Learning about Lipoplasty