Over the course of the past few decades, the Centers for Disease Control and Prevention (CDC) has continued to lower the acceptable blood levels of lead in children. What was once considered safe is now known to be dangerous. Over a dozen studies conducted by different researchers during the 1980s and 1990s show measurable adverse health effects at blood lead levels as low as 10 ug/dl, a level once considered safe, but now labeled as dangerous by the CDC.

The average blood lead level of most people in the United States, including most children between 1 and 5 years of age, is 2.8 ug/dl. A generation ago, the average blood lead for Americans of all ages was between 18 and 20 ug/dl, when leaded gasoline was in general use. However, today nearly 1 million children in the United States still have blood lead levels greater than 10 ug/dl.

The only way to be sure your child doesn't have lead poisoning is to have her receive a blood test for lead annually until age 6. This lead test is especially important for children between the ages of 1 and 3 who live in or visit homes built before 1970 because they are at highest risk for lead poisoning. (Your doctor can perform a simple fingerstick in his office and have an accurate result in 2 minutes.)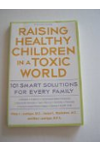 Lead exposure can cause brain damage, anemia and hyperactivity. So it is definitely a health concern. Whether or not to test for lead depends on the suspicion. Lead poisoning is more common in toddlers living in houses built before the 1970s because many paints used to contain lead. Children who grow up in neighborhoods where there used to be mining might also be at risk. Certain occupations carry a risk of lead exposure. Parents can bring lead home and then expose their children. Sometimes earthen pots used to prepare and serve food will contain lead.
Yes. I like to start lead screening at eight or nine months of age and do a follow-up every year through kindergarten. The test is a fairly easy finger-stick test that most pediatricians can perform in their office.
Why is yearly lead screening so important? A child's developing brain is extremely susceptible to damage from lead, which can cause problems such as learning disabilities, hyperactivity, shortened attention spans, and even delayed growth or hearing problems. Even very minor lead exposure may have an impact. While the Centers for Disease Control say that lead levels in blood are a concern if they exceed ten ug/dl (ten micrograms per deciliter)—about 2 percent of U.S. children are above this level— we're now finding that even lower levels of lead can cause cognitive trouble. For example, there's mounting evidence linking lead levels under ten ug/dl to subtle drops in IQ. That's worrisome, because about 1.4 million American children have blood lead levels between five and nine ug/dl.
How do children acquire lead poisoning? First, lead is ubiquitous in our environment. It's in our air, water, food, soil, and just about everything you—and your baby—physically encounter. If it's any consolation, you (and your parents) were likely exposed to much greater levels as kids than your own children face today. That's because lead is no longer commonly used in paint and because leaded gasoline—once a huge environmental contributor—has gone the way of the dodo bird. Since automakers switched to unleaded gasoline in the 1970s, the lead levels in children's blood have plummeted. But they haven't dropped to zero. That's because children like to explore, play, and put things in their mouth. These include lead sources such as dirt, paint chips, toys, and other common items that could contain lead.
From The Smart Parent's Guide: Getting Your Kids Through Checkups, Illnesses, and Accidents by Jennifer Trachtenberg.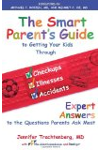 Continue Learning about Lead Poisoning