Pottery made in the United States is required to pass inspections that assure that it's lead-free. Pottery from other countries, however, may contain lead. And when the glazing is imperfect, lead can leach from the pottery into your food.

The worst type of problem with improperly glazed pottery occurs when you store an acidic liquid, such as orange juice, in the pottery. The acid in the orange juice can dissolve the lead. So, to be on the safe side, don't use lead pottery for storing any acidic liquid.

Highly glazed china and coffee cups may also contain lead. The brighter the color, the higher your level of suspicion should be. The best and brightest colors seem to be lead based. Older pots and pans with chipped enamel can be a source of lead poisoning, too, because the metal under the enamel may contain lead. Cooking foods -- especially acidic foods like tomato sauce -- in these pans can cause the lead to leach from the pan into your food. Pots and pans made today in the United States should be lead-free.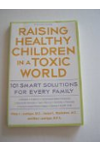 Continue Learning about Lead Poisoning