After liposuction, it is not important to eat, but it is vital to drink. A lot of swelling and some oozing will take place. Dehydration is possible and can lead to complications. If your legs or thighs were operated on, you will need to keep your legs elevated.

You'll be seen by your surgeon a day or two after surgery. You will be given a clean girdle and then you may shower. Your stitches will be removed in about a week.

Your bruising will be profound after surgery. Think eggplant. After two weeks, the bruising will be almost gone, and the swelling will have settled enough for your clothing to feel loose.

You may drive and return to work four or five days after surgery. Pain should be minimal. In a study I published in the journal Plastic and Reconstructive Surgery, the pain after liposuction was only 1, on a 0 to 10 scale. Interestingly, the pain was the same even if local anesthetic was injected into the suctioned area. For this reason, local anesthetic is not necessary and should not be used if the procedure is performed under general anesthesia.

The final result shouldn't be assessed for at least three months following surgery. Subtle changes can occur for up to a year.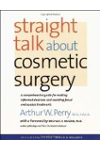 Immediately after liposuction one should expect swelling for up to 6 weeks. My patients are placed in abdominal binders and girdles for up to 6-8 weeks. This will allow a reduction in both edema and swelling. The small incision sites are closed with removal sutures. They are removed at day 7. Bruising is usual reduced by the epinephrine in the tumescent fluid while the lidocaine acts as numbing agent for up to 24 hours. We allow our patients to immediately ambulate to prevent deep venous thrombosis and/or pulmonary embolus.
Continue Learning about Laser Liposuction