What is a step-down NICU?
When it's time to transition the infants from the neonatal intensive care unit (NICU) to home, Sherin Devaskar, M.D., physician-in-chief of Mattel Children's Hospital UCLA and chair of the Department of Pediatrics at the David Geffen School of Medicine at UCLA, says, the neonatal team involves the parents in providing the day-to-day care to babies in order to help parents reach a level of comfort that causes their fear and apprehension to diminish. A key strategy in facilitating this transition is a family-centered intermediate care unit, sometimes called a "step-down" NICU, located away from the main NICU.

"The best thing about the step-down unit is that babies are housed in single cubicles that personalize the environment to meet their individual needs," says Uday Devaskar, director of neonatology at UCLA. "It's important to have a calm and controlled environment as parents learn to care for their babies. Once the door of a cubicle is closed, parents find themselves alone with their baby yet have professional help just a call away. "They can choose to stay with their babies for longer periods of time without interruptions or unwanted noise."
Continue Learning about Children's Health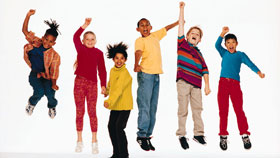 As a parent, you have questions about your kids' health. From common colds, lice, chickenpox and strep throat to eating disorders, obesity and learning disabilities, get the expert answers you need to raise a healthy child, tween, ...
or teen.
More