The most common complaint seen in the doctor's office from school-aged children is from an upper respiratory tract infection, also known as a common cold. Mostly these infections are viral in nature, but some do develop into bacterial infections requiring antibiotics. Other common childhood complaints include ear infections, gastrointestinal complaints and headaches.
Some predictable complaints from schoolchildren might be the following:
The teacher is boring.
I get in trouble for not sitting still.
Nothing I learn has anything to do with the real world.
Classes are boring.
I'm more interested in other subjects.
I want to play with the computers more.
The worksheets are too much work.
I get in trouble when I talk to other kids.
I can't get help when I don't understand.
School days are too long.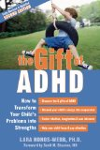 Continue Learning about Children's Health