Babinski reflex is a normal part of development in babies under the age of two. If your child has Babinski syndrome after age two, it means some part of the nervous system has been damaged. This usually results in weakness and loss of muscle control. Your health care professional will diagnose and treat the specific cause(s) of the underlying damage. Each treatment will be different depending on the diagnosis. In some cases the damage is reversible and your child's Babinski reflex will go away.
Continue Learning about Children's Health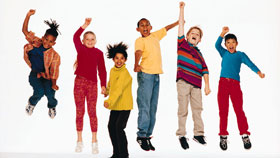 As a parent, you have questions about your kids' health. From common colds, lice, chickenpox and strep throat to eating disorders, obesity and learning disabilities, get the expert answers you need to raise a healthy child, tween, ...
or teen.
More