A "touch-less" society can lead to failure to thrive and death with newborn babies. The perils of a touch-less society became apparent in the early 1900s, when Dr. Luther Emmett Holt, known as one of America's first and finest pediatricians, decided that parents were spoiling their children by cuddling and holding them too much. Good parents took notice and immediately followed his order, beginning a trend of "hands-off" parenting. Within just a few years, doctors across the nation started to notice a dramatic increase in infant deaths—particularly in seemingly healthy babies. It soon became apparent that these infants experienced "failure to thrive," simply because they were not getting enough human contact through touch. There are hosts of studies of babies in orphanages concluding that those infants who suffered from touch deprivation achieved only half of the height normal for their age.

In "touch" studies done on animals, monkey infants who were denied contact -- a "secure base" -- ceased to explore their environments. Research in animal behavior also reveals that when animals are deprived of touch, they become aggressive and violent.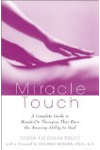 Continue Learning about Children's Health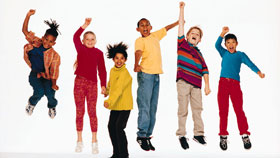 As a parent, you have questions about your kids' health. From common colds, lice, chickenpox and strep throat to eating disorders, obesity and learning disabilities, get the expert answers you need to raise a healthy child, tween, ...
or teen.
More