While you want to help each twin sibling develop their own unique individuality and have separate experiences, the parenting premise doesn't apply when it comes to school.
Know the research. All twin development research in the past years finds that "twins who are allowed to be together in preschool and as long as they want to be in the early elementary years seem to make a much better adjustment both academically and socially than those who are arbitrarily separated. Once the adjustment to school is accomplished, separation in later grades happens naturally and easily." Of course, decide what you think is best for your kids, but do know the research.
Watch for learning disabilities. Some research suggests that twins, especially twin boys, are more likely to suffer from learning disabilities. Fraternal twins have a forty percent chance of sharing learning disabilities while identical twins have been found to have a sixty-eight percent chance. Be alert, and consider having one or both assessed for learning disabilities if there are academic difficulties.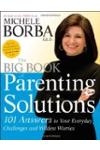 Continue Learning about Children's Health