Unfortunately bullying is very common among children and teens. One look at the bullying statistics below and you'll see how widespread the problem is.
It is estimated that 160,000 children miss school every day due to fear
of attack or intimidation by other students. Source: National Education Association.
School bullying happens a lot. Approximately 1 in 5 students report being bullied. Source: Dan Olweus, National School Safety Center.
56% of students have personally witnessed some bullying at school.
15% of all school absenteeism is related to fears of being bullied at school. 71% of students report incidents of bullying as a problem at their school.
90% of 4th through 8th graders report being victims of bullying.
Bullying statistics indicate revenge is the strongest motivation for school shootings.
87% of students said shootings are motivated by a desire to "get back at those who have hurt them."
86% of students said, "Other kids picking on them, making fun of them or bullying them" causes teens to turn to lethal violence in the schools.
Harassment and bullying have been linked to 75% of school-shooting incidents.
1 out of every 10 students who drops out of school does so because of bullying.
Sources:
Bullying Statistics: http://www.bullyingstatistics.org/content/bullying-statistics-2010.html
Dan Olweus - National School Safety Center: http://www.violencepreventionworks.org/public/bullying.page
National Education Association: http://www.nea.org/
MBNMBD - Make Beats Not Beat Downs: http://www.makebeatsnotbeatdowns.org/
By some estimates, one in three American schoolchildren is either a bully or a victim. Studies also find that 160,000 kids skip school every day because they fear being attacked or intimidated.

Let's be clear: bullying impedes our children's learning, boosts their stress and is disastrous to mental health. Chances are also likely that your child will also be bullied at some time in his or her life.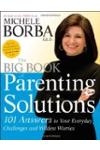 Humiliation, cyberbullying, textual harassment, sexting, lack of morality, and bad behavior online has become the norm for teens. According to International Adoption Articles Directory:
Over half of bullying and cyberbully attacks go unreported to parents, educators, or authorities.
On a daily average, 160,000 children miss school because they fear they will be bullied if they attend classes.
On a monthly average, 282,000 students are physically attacked by a bully each month.
Every seven minutes a child is bullied on a school playground, with over 85 percent of those instances occurring without any intervention.
50 percent of teens admit to being bullied online or by text message.
As a result of being bullied, 19,000 children are attempting suicide over the course of one year.
Once every half hour a child commits suicide as a direct result of being bullied.
Continue Learning about Children's Health