Cyberbullying, which is sometimes referred to as online social cruelty or electronic bullying, has been defined as an aggressive, intentional act carried out by a group or individual, using electronic forms of contact, repeatedly and over time against a victim who cannot easily defend him or herself. Traditional bullying involves actions such as hitting or punching (physical bullying), teasing or name-calling (verbal bullying), or intimidation through gestures or social exclusion.

According to the U.S. Department of Health and Human Services, bullying is aggressive behavior that is intentional and involves an imbalance of power or strength. Usually, it is repeated over time. In recent years, technology has given children and youth a new means of bullying each other.
Cyberbullying has a much greater impact than traditional bullying, says Martin Buxton, MD, a psychiatrist at Chippenham & Johnston-Willis Hospitals. In this video, he describes how the number of witnesses to cyberbullying makes it so much worse.
Continue Learning about Children's Health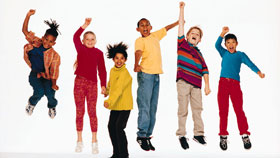 As a parent, you have questions about your kids' health. From common colds, lice, chickenpox and strep throat to eating disorders, obesity and learning disabilities, get the expert answers you need to raise a healthy child, tween, ...
or teen.
More