Constipation is a common problem in children. It can range from mild to severe. Most often constipation can be improved with diet changes and by drinking more fluids.

However, there are some medical conditions that can cause constipation, so it is always important to check with your child's doctor. Most often, constipation causes stomach discomfort or pain when having a bowel movement. If left untreated, children can become scared to go to the bathroom, causing them to hold it. This can make symptoms worse and may lead to accidents or bowel incontinence.

Children who are constipated can also have problems with small tears around the anus, called anal fissures, which can sometimes cause bleeding with bowel movements.
The pain of constipation can lead the average toddler not to want that stuff coming out at all and not to want to eat, either. Clinically, we call that withholding stool. (Freud calls it being anal retentive.) As he holds in the stool, more water gets drawn out, and more poop keeps filling the space, stretching out his rectum. In turn, that stretching sends pain fibers firing. To make matters worse, passing the big mass also stretches the anus, occasionally causing microscopic tears called anal fissures. You'll know your kid has one if you see streaks of blood around the stools. An anal fissure warrants a call to the pediatrician.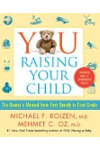 Continue Learning about Children's Health