In the past, it was thought that if a child was old enough to read, then it would increase his ability if he read things for himself. However, says that recent research shows that kids stop reading for enjoyment around the age of eight—the same age when most parents stop reading aloud to their kids.

A survey by Scholastic magazine also discovered that if kids don't continue to read for pleasure beyond the age of 8, their love of reading never picks up again. Reading increases comprehension, vocabulary, imagination and attention, but it can also make for some fond family memories.

Studies also show that parents play a crucial role influencing the reading attitudes and behaviors of older children as well—so brush off that library card and give story time at your house a second try!

Scholastic's survey also uncovered that 89% of kids say their favorite books are the ones they pick themselves and a big reason they don't read is that they don't like what their parents selected for them. So be sure to get your child involved in the selection of books for reading time at home.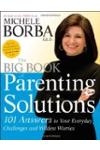 Continue Learning about Children's Health