The accuracy of a temperature depends on how the temp was taken:
Temp taken in the tush: Accurate.
Temp taken in the mouth: Add ½ degree.
Temp taken under the arm: Add 1 degree.
Temp taken in the ear: Accurate, theoretically (depends on the thermometer used).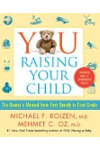 The most accurate place to take a child's temperature is in the rectum. A rectal temperature reflects the body's core temperature. An oral temperature is the second most accurate. Other areas for measuring temperature such as the axillia, ear and forehead/skin are less accurate because they are obtained outside of body cavities. It is also important to consider the age and condition of the child when choosing the place to measure body temperature.
Continue Learning about Children's Health