The most precise measure of kidney function is the glomerular filtration rate, or GFR. Using a person's age, gender, and blood creatinine level, an estimated GFR (written eGFR) can be calculated. The formulas used to do this calculation are slightly different depending on race, because creatinine is made in muscle cells, and African Americans have a greater muscle mass on average than do Caucasians or Asians.

When you look at the lab report, you are likely to see an eGFR reported for both African Americans and non-African Americans, because the lab isn't usually given information about your race. A measurement called a creatinine clearance is very close to an actual GFR and can be done if more precise information about kidney function is needed. To measure a creatinine clearance, you'll need to collect all your urine for twenty-four hours in a container from the lab and have your blood drawn when you bring it in.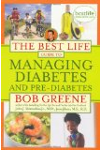 Healthy kidneys remove wastes and excess fluid from the blood, and blood tests show how well the kidneys are doing their job. Here's a quick guide to the blood tests used to measure kidney function:

Serum creatinine: Creatinine is a waste product that comes from the normal wear and tear on muscles of the body. Creatinine levels in the blood can vary depending on age, race and body size. A creatinine level of greater than 1.2 for women and greater than 1.4 for men may be an early sign that the kidneys are not working properly. The level of creatinine in the blood rises if kidney disease progresses.

Glomerular filtration rate (GFR): This test is a measure of how well the kidneys are removing wastes and excess fluid from the blood. It may be calculated from the serum creatinine level using your age, weight, gender and body size. Normal GFR can vary according to age (as you get older it can decrease). The normal value for GFR is 90 or above. A GFR below 60 is a sign that the kidneys are not working properly. A GFR below 15 indicates that a treatment for kidney failure, such as dialysis or a kidney transplant, will be needed.

Blood urea nitrogen (BUN): Urea nitrogen comes from the breakdown of protein in the foods you eat. A normal BUN level is between seven and 20. As kidney function decreases, the BUN level rises.
Continue Learning about Kidney Disease