Can integrative medicine survive the healthcare debate?
Integrative medicine has the potential to save large amounts of money, as well as lives. In this video, Dr. Weil explains another reason why it has a hopeful future to survive the healthcare debate.
Continue Learning about Integrative Medicine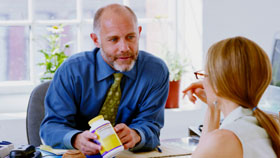 The goals of integrative medicine are to partner with the patient, supporting wellness, supplementing clinical practice with traditional healing arts. Medicine in the US has grown up in a mode that treats disease. There is much le...
ss emphasis on wellness than on fixing a problem. Much traditional medicine, particularly from other cultures works to keep an individual well. Integrative medicine borrows from that tradition, and crafts plans around patient needs.
More