An insulin pen looks like a pen with a cartridge that holds 150 or 300 units of insulin. A fine, short needle, similar to the needle on an insulin syringe, is on the tip of the pen. You turn a dial to select the desired dose of insulin and press a plunger on the end to deliver the insulin just under the skin.

Insulin devices have become more convenient in recent years. Insulin pens, for example, can be helpful if you take at least three doses of insulin a day and want to carry insulin with you.
An insulin pen looks like an ink pen. Instead of a writing tip, it has a disposable needle, and instead of an ink cartridge, there is an insulin cartridge. These pens are popular because they are convenient and accurate in dose. You don't have to worry about filling syringes or carrying them with you when you are away from home. There are two types of pens. You can buy a prefilled pen that you throw away once the insulin cartridge is empty. Or you can buy a pen that uses disposable cartridges. A variety of insulins are available in pens and cartridges. You decide the number of units you want, set the injector for that dose, stick the needle in your skin, and inject the insulin. This makes them useful for multiple dose schedules. Pen injectors are conveniently portable because you don't have to carry around a bottle of insulin. Some are designed to make it easier for people with visual or dexterity problems to give injections.
The insulin pen is the current state of the art for diabetes treatment. The disposable variety is the most common: a plastic tube about the size and shape of a fountain pen. It comes preloaded (usually with 300 units of joy juice) and is ready to use. You just screw on a pen needle, dial up your dose on a wheel at the bottom and shoot.

There are also metal pens that take disposable refill cartridges. Some use half-unit dosing for insulin-sensitive types and kiddos; and at least one model has a memory so you can check mid-meal to see if you remembered to take your insulin (hey, you do it every meal, every day…over time one shot is so much like another that all of us "forget" to dose now and again). I think insulin pens are wonderful and take a lot of the hassle out of the daily grind of diabetes.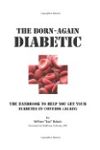 All the major insulins are available in disposable preloaded pens or in cartridges that fit into reusable pens. Insulin pens -- which look pretty much like ballpoint pens when the caps are on -- are small and very easy to use. The pen or cartridge is reused until empty and then discarded. You attach a fresh, sterile needle at each use. These needles are generally even smaller and thinner than those available on syringes, and most people say they hardly feel the needle go in.
The correct dose is administered by turning a dial at the end of the pen opposite the needle, and for each unit there is a click as the user turns the dial, so one can confirm that the dose is correct by both look and feel. Pens are especially convenient for people who need meal-related insulin, because they can be stored at room temperature for up to four weeks. The user can keep the pen in his jacket pocket or her purse and use it at the start of a meal.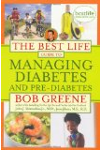 An insulin pen is a device for delivering insulin. It differs from a syringe because it comes prefilled. You are able to determine the amount of insulin that you are given by turning the top of the pen which sets the number of units that will be delivered. You attach a needle to the bottom of the pen. You insert the needle into the skin just like you would with a syringe and then push down on the top of the pen and the insulin is injected into the skin. After the injection, the pen resets itself to zero and you repeat the process at your next insulin injection.
What makes the insulin pen nicer to use is the ease and safety compared to syringes. You are at less risk of giving yourself the wrong dose of insulin since you do not have to draw the insulin out of the vial with a syringe. The pen is good for people that have difficulty seeing because it makes a clicking sound when you turn the top to set the number of units. So, all you have to do is listen to the clicks and count to set the number of insulin units you are giving yourself. There are also talking pens which tell you the number of units that you have set the pen to. Insulin pens are also convenient for traveling. You don't have to worry about syringes or insulin bottles. It is all there, except the needles and they are in the case. It fits in your shirt pocket easily and some are made to look like a real pen. The biggest down side of insulin pens is they are much more expensive than a traditional syringe.
Continue Learning about Insulin