The main injectable insulin treatments for diabetes are:

• Basal insulin - There are two basal insulins: Lantus and Levemir. This is a once a day shot for most people. The effect of the insulin lasts for approximately 24 hours.

• Fast-acting insulin - Fast-acting insulins currently come in three varieties: Humalog, NovoLog, and Apidra. After injection, fast-acting insulins peak in two hours, and are gone from your system in 4-6 hours in most folks. They are designed to be taken with meals to knock down the excursion and help the body metabolize the carbs from the meal. This is one reason why the two-hour-after-you-eat blood sugar check is so important.

• MDI - Virtually all T-1s and some T-2s take both basal and fast-acting insulin. This is called MDI (for multiple daily injection) or Basal/Bolus therapy. Bolus is a medical and patient slang term for an injection of fast-acting insulin taken with a meal.

• Glucagon emergency kit - The Glucagon Emergency Kit is made by both Novo Nordisk and Ely Lilly. The kits contain a powdered hormone and a syringe of saline. If you get so low you pass out—it can and does happen—no kidding this time; your loved one can save your life by shooting this into you. It will cause the liver to dump all the stored glucose it has into your body, bringing you back from the other side.

• Liquid Incretins - The last injectable insulin treatment is a wonder-drug called Byetta, a drug for people with type 2 diabetes only. Remember the DPP-4 and GLP-1 dance? The pill held back the DPP-4. Byetta works the other way around, giving you extra GLP-1 (well, technically a synthetic version called a mimetic), overwhelming the DPP-4 in the same way insulin shots overwhelm insulin resistance.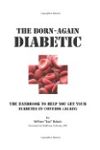 Continue Learning about Insulin