Basal insulin is necessary for all people with type 1 diabetes and some people with type 2 diabetes. The main purpose of basal insulin is to control glucose levels in the fasting state. Your fasting state is the time overnight and in between meals. Therefore, your ideal basal insulin should have a steady effect throughout the day and night. Basal insulin should also last a full 24 hours in every person. You wouldn't want your basal insulin to run out before your next dose is due. Basal insulins such as Lantus, Toujeo and Tresiba work for 24 hours with few peaks and valleys.
Basal insulins are long-lasting. There are two basal insulins: Lantus and Levemir. Although they differ chemically, the net result is the same: this is a once a day shot for most people. The effect of the insulin lasts for approximately 24 hours. Lantus is the older of the two. Each little super-micro drip of the Lantus insulin is wrapped in bubble wrap. Once in your body, the bubble wrap begins to dissolve, releasing the insulin into your system a little at a time.

Levemir acts the same way, except that it uses the black magic of molecular chemistry rather than bubble wrap. Depending on dosing, we often find that the Levemir gives patients a "flatter" BGL profile than Lantus does; a between-meal blood sugar graph of a Lantus shooter looks like a washboard road. Levemir drivers are on the Autobahn; but in many folks it won't last the full 24-hours, requiring two shots per day.

That said, they are both damn good drugs. Although intended in both cases for once-a-day dosing, we'll often have patients take both a bedtime and morning shot. By making one dose larger than the other we can play games with the dosing that can help us give our patients more control. Most T-2s start with basal insulin. It will "lower the bar" for the whole day. Every T-1 needs basal to keep BGLs in target between meals and overnight.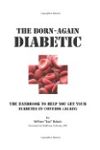 Continue Learning about Insulin