Force can damage teeth by breaking dental fillings or damaging the enamel. Different types of oral force include bruxism (grinding your teeth), trauma (an injury to a tooth or a tooth getting knocked out), and the force caused by chewing on ice, hard candy, or popcorn kernels. Orthodontics uses controlled oral force, such as pressure from braces, to push teeth into proper alignment.
Oral force is defined in many different ways:
CLENCHING AND GRINDING -- pathological force (harmful)
AGGRESSIVE TOOTH BRUSHING -- pathological force (harmful)
HIT BY FOREIGN OBJECT -- random and uncontrolled force (harmful)
ORTHODONTICS -- controlled and directed force (harmless)
While orthodontia is a guided force, teeth weren't made for the other forces, which are either pathological or just plain random and out of control.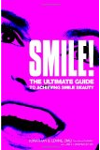 Continue Learning about Injuries, Wound and Trauma