In addition to invading your pillows and blankets, dust mites also make their home within the fur of all of those stuffed animals your kids love to snuggle. If your child has significant allergies or any type of wheezing or asthma, non-washable stuffed animals should be off-limits. Dusty stuffed animals can trigger an asthma attack or cause uncomfortable allergy symptoms, such as a runny nose and itchy eyes. And any time your child is exposed to those dusty stuffed animals, his asthma or wheezing can actually become worse or more chronic. If you want your child to breathe easy, make sure that any stuffed animals he owns are washable -- and then throw them in the washing machine once a week. After all, if your child can't breathe, nothing else matters.
If your child doesn't have allergies or has only rare bouts of milder allergies and no regular bouts of wheezing, you can be a bit more lenient about letting him have nonwashable stuffed animals. However, you should be aware that the dust in the stuffed animals might be contributing to your child's occasional misery. And continual exposure to allergens can make a mild case of allergies worse. If your child's bouts with allergies increase or he starts wheezing more often, you should reconsider your decision to let him have nonwashable stuffed animals.
Here are a few other hints to keep in mind with regard to nonwashable stuffed animals.
Give the animals a "vacation" when your child has a cold or seems particularly allergy-prone. Put the animals in a plastic bag in another room, and give your child a few washable stuffed animals to play with. If your child's symptoms redevelop when you give the stuffed animals back, consider phasing out the nonwashable stuffed animals. Move most of them out of the child's room while you make the transition from nonwashable stuffed animals to washable ones.
Don't keep hordes of stuffed animals on your child's bed or stashed in his room.
Try frequently vacuuming the stuffed animals to decrease the number of dust mites.
Dust mites like normal household temperatures and humidity. To reduce their humidity and raise their temperature, tumble the stuffed animals in your clothes dryer weekly. Check with the manufacturer beforehand to make sure you won't ruin the toys.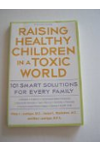 Continue Learning about Allergies in Children