This really has to do with the rate of gain of weight, overall skin health and with the number of times its had to "snap back." If the weight is gained quickly, faster than it can grow to expand, as the weight is lost, we see stretch marks. There is no effective treatment to completely remove stretch marks but there are some lasers that can reduce the appearance at least to some extent.

We lose collagen and elastic tissue as we age, sun exposure accelerates the process and further damages the collagen and elastic tissue which prevents the skin from recovering from the stretching of weight gain.
It is important to try to maintain weight as much as possible, avoid binge eating and yo-yo dieting, and increase sun protection to support the collagen and elastic tissue to help the skin recover as much as possible.
Anyone who's gained or lost weight knows what it can do to your skin: Pack on too much fat and you'll create stretch marks that look like a family of earthworms. Lose a lot of fat and your skin will waterfall off your body like vats of pancake batter. Of course, we all know that skin is elastic and has a rubber-band's ability to expand and snap back (one look at a woman who gives birth and re-gains a flat tummy a few months later is evidence of that). So the question for those of us who lose a lot of weight is this: Why doesn't our skin snap back to normal after our weight does?
Think of your skin as one of those large Hefty plastic garbage bags. When it comes out of the box, it's folded up nice and tight. Fill it up with trash, and it expands, stretches, and bulges like a pug's eyes. Durable yet flexible, most bags can withstand the typical dumping of cans, papers, turkey carcasses, anything you throw into it. Your skin works the same way - it's durable, it stretches, and it can withstand most of the junk you toss into it.
But what happens when you put on too much weight? When you fill your human Hefty bag with pies, nachos, and turkey carcasses? It'll keep stretching and stretching and stretching, but at some point, just like a bag, the skin will tear. It will tear at the level of the dermis - that's the lower level of your skin that makes new cells, not the outer level of skin called the epidermis (though the stretch marks associated with weight gain do appear on the outer level).
Just in the way that the bag becomes stretched to the point of tearing, your skin does, too - and at that point, it's too late for it to snap back in place. So even if you take the trash out of the bag (by losing fat), you won't be able to restore the bag to its original state (of nice, tight skin). So it's very likely that you'll keep the skin of your 250-pound body - even if you now weigh 150.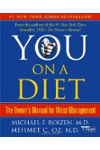 Continue Learning about Impact Of Losing Weight