When your immune system cells start attacking your body's own healthy tissue just as if it were a foreign invader, like a bacteria or virus, it can lead to a whole host of illnesses-and some can be very serious. This dangerous friendly fire is called an autoimmune response.

Why does it happen? Sometimes your immune system gets tricked. A portion of the bacteria or virus may look just a little too similar to something else in your body-say, your heart cells. So your immune system cells may kill the bacteria or virus, but then also mistakenly begin attacking and destroying your own heart cells-which you obviously dearly need.

I'm just using your heart cells as an example; many organs and tissues are vulnerable to an autoimmune response-which is a mistaken assault by the very defense system that was designed to protect them. Autoimmune diseases include lupus, inflammatory bowel syndrome, and rheumatoid arthritis. In the worst cases, autoimmune diseases can lead to organ failure or irreversible tissue damage.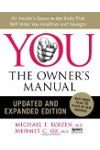 Continue Learning about Immune System