Occasionally the immune system goes completely haywire. In the diseases rheumatoid arthritis and lupus, for example, the immune system attacks healthy tissue in the joints and organs. The resulting chronic inflammation can be progressively disfiguring, crippling, and deadly.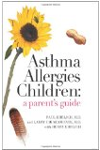 More About this Book
Asthma Allergies Children: A Parent's Guide
Asthma and allergies are at epidemic proportions. It doesn't have to be that way. Two experienced pediatric allergists tell everything a conscientious parent needs to know about these conditions,...
When the immune system malfunctions and gets confused, it mistakes normal body cells for invaders (like germs or viruses) and starts attacking them. When the immune system attacks normal body cells, it causes a lot of problems in the body.
Continue Learning about Immune System